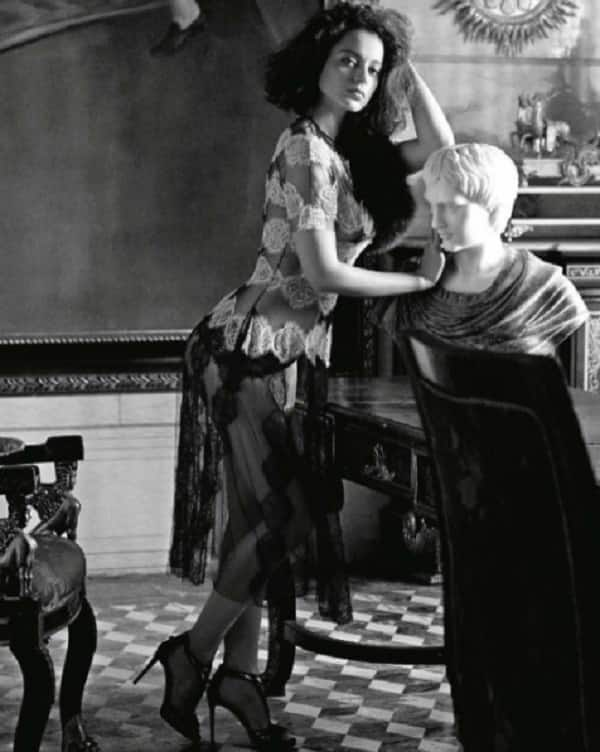 Times may change but our opinion of Kangana Ranaut as one of the sexiest actresses will never alter. Has there ever been a single moment in the recent past when the actress has given us a cringeworthy fashion outing? Ah, chuck that. Has there ever been a single photoshoot where she has let us down? None! Modelling and giving the shutterbug something to remember her by has been her plan, all along. Recently at GQ Awards, she was awarded with Woman of the Year. That should've been the talking point for all but no. It was her speech that made everyone salute this Queen! In her speech she had said, "I have to make a confession, my hotness is so underrated. Nobody talks about my abs, not that I have any, but nobody wants to know about my diet either. So I think it is a little unfair and shameful. No matter how many lingerie shoots do I do for you all, it is always with the spirit, han?" So thank you for this, I appreciate it. I believe that some of it belongs to my hotness quotient." The magazine soon did a photoshoot also with the actress. Like always, GQ gives us some sultry photoshoots and this one was no short of sexiness making October the hottest month!
We got our hands on the making video of the same photoshoot. Before we speak of the video, we'd like to get to you pics from the photoshoot. Although it the past, we did a piece on the pics from Kangana's GQ rendezvous. However, there are some that you might haven't come across yet. So we're gonna bring to you a set of pics from the GQ photoshoot that's gonna make you sweat. Yes, quite literally. Scroll below and check them out! (ALSO READ: Kangana Ranaut's HOT mag photoshoot will make you SWEAT – view pics)
There's absolutely nothing sexier than Kangs donning this hot sheer dress and posing like a sultry goddess! P.s. did you notice the fur piece on her shoulder?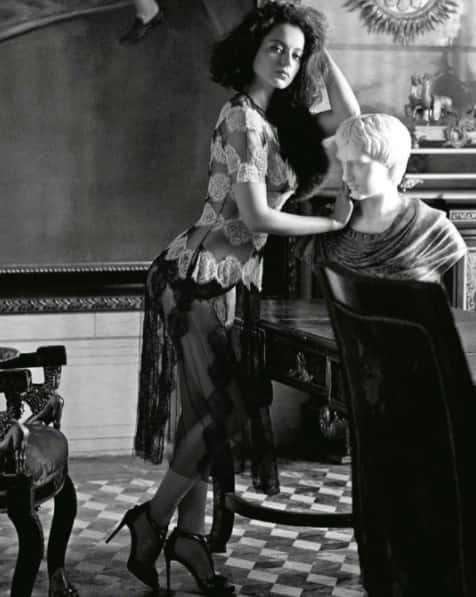 Oh the sexiness keeps coming, especially when it's Kangana on the frame. There's something mystically alluring about this picture and if you give it some more thought, the outfit looks like a literal rip off of some of the Renaissance era remains! (In a good way, of course!)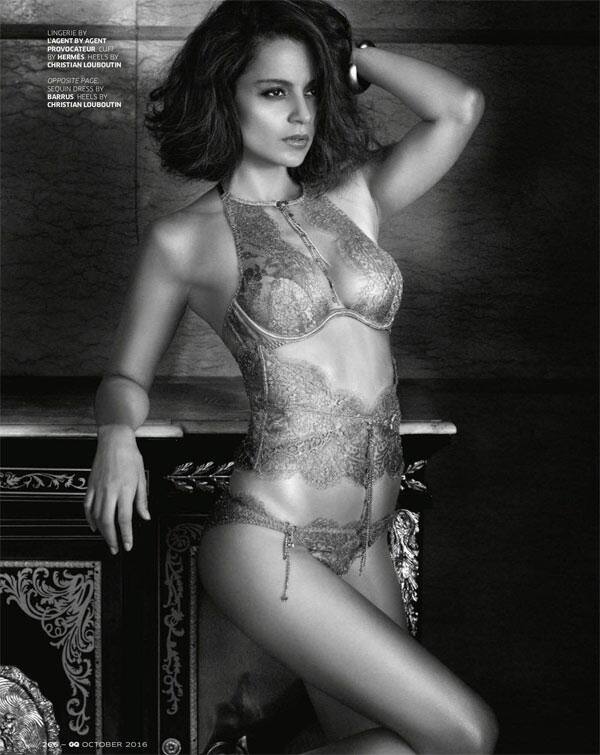 Miss Ranaut is the Queen of fashion in Bollywood and that's her, sitting on her coveted throne, with a smirk. Could anything come close to how hot she's looking? Probably another pic of herself, nothing else!
While the Rangoon actress tries to keep it simple here in this shimmery gown, it's falling flat because she can never keep it simple, especially not since she's such an inspiration for glamour!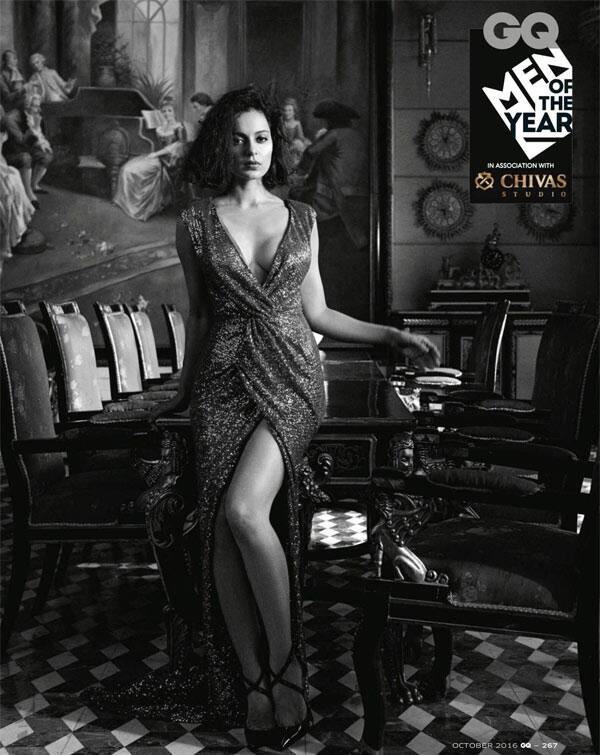 Finally, here's a Kangana Ranaut we all can relate to. Pretty, bold, fiesty, alluring and many more adjectives of the same words we've used! Hot no?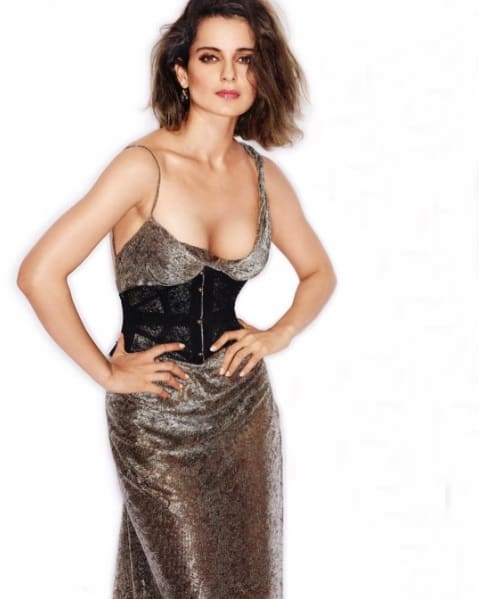 So much swag and panache is a very rare combination that not many can pull off. But Kangana here is a rockstar that way as she has both the abstract nouns wrapped safely in her kitty and time and again, she exhibits the same. Wouldn't you now want to watch the video we've been raving about? It has the actress embrace the beautiful era and in fact, add a touch of modernism to the same. Only Kangana can do that. We've attached the video below so you can check it out and marvel at the sight of this drop dead gorgeous diva. During her awards acceptance speech at GQ Awards 2016, she said that she is not used to award functions but this one was very special. "I got to know about it a few months ago – they tell you way in advance. I think at the beginning of the year, when I just declared myself to be a witch, I got a call from Che (GQ India editor) and he's like "You are our 'Woman of the Year'." (ALSO READ: Oh No! Kangana Ranaut meets with a road accident while shooting for Simran)
Miss Ranaut will soon be seen in Vishal Bharadwaj's Rangoon. Shooting for the same has been wrapped up. The period drama stars Saif Ali Khan and Shahid Kapoor as male leads while Kangana will be leading them both as the protagonist. Kangana has also started shooting for her next project already. Titled Simran, the movie is being directed by Hansal Mehta and kicked off the first shooting schedule in Atlanta on October 7. What are your thoughts on this video? Tell us in the comments section below! Stay tuned to this space for more deets and cues on style and fashion!