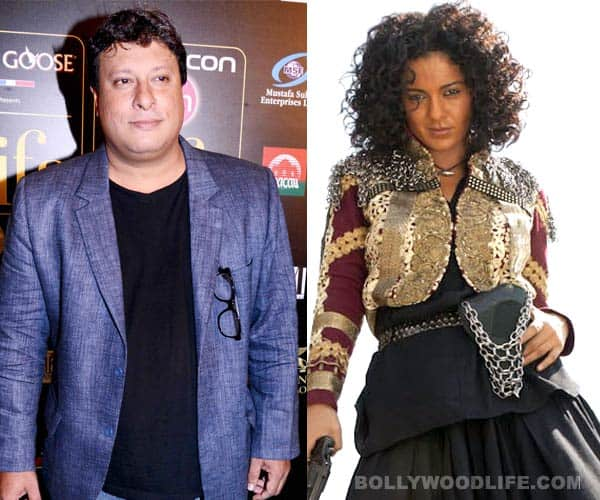 Yes, it was shocking to see producer Dhulia's name missing from the list of producers in Kangy's forthcoming movie!
Call this a serious blunder or the hurried pace at which we churn out movies in B-town and how rapidly we promote them-so fast so that the name of a prominent film producer ( as well as director) goes missing in the credits. Yes, Tigmanshu Dhulia's name has mysteriously disappeared in the list of producers from Kangana Ranaut's Revolver Rani. It surprised us to see that there is no mention of Dhulia or his association with the venture.
"Due to time constraints, it is difficult to put up names of all the producers in every promotional material. But Tigmanshu's name appears in the standees that have been put up at several multiplexes across Mumbai," said the spokesperson of Revolver Rani.
We breathed a sigh of relief on spotting Dhulia's name in one of the standees of Revolver Rani in a mall. Hopefully the presenter of Kangy's movie will take notice of this blunder and give Dhulia the position he truly-and quite literally-deserves!