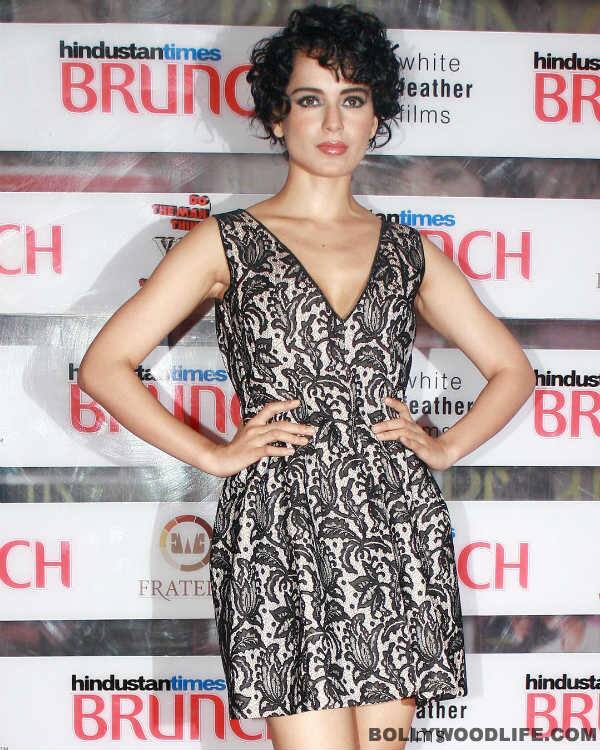 The curly haired babe along with Vidyut Jamwal were the hottest vegetarian celebs in B-town
As more and more Bollywood celebs turn vegetarians the competition heats up. This time it was fierce as a lot of stars competed for the sexiest vegetarian crown, including Amitabh Bachchan, R Madhavan, Kareena Kapoor Khan, Vidya Balan, Shahid Kapoor and Jacqueline Fernandez. The poll conducted by People for the Ethical Treatment of Animals (PETA) for the India's Hottest Vegetarian Celebrity of 2013 this year had surprise winners. Though Jacqueline and Shahid were leading till last week, Vidyut Jamwal and Kangna Ranaut won with a big margin.
Bhuvaneshwari Gupta, nutrition adviser, PETA India says, "Vidyut's physique is certainly due to his use of veggies, and Kangna's sexy figure and her kind stand against eating animals was her winning point. Of course, all the stars on the list are winners since they are all vegetarian."
Adds Sachin Bangera from PETA, "Bollywood stars are truly shining for animals by choosing to go meat-free, and Vidyut's six-pack abs and Kangna's beauty are proof that a great way to get a killer body and looks is by not eating animals. All of PETA India's nominees are winners for animals because they do not eat them."
Pssst
They've beaten Shahid Kapoor and Jacqueline Fernandez to win PETA's India's Hottest Vegetarian Celebrity of 2013.