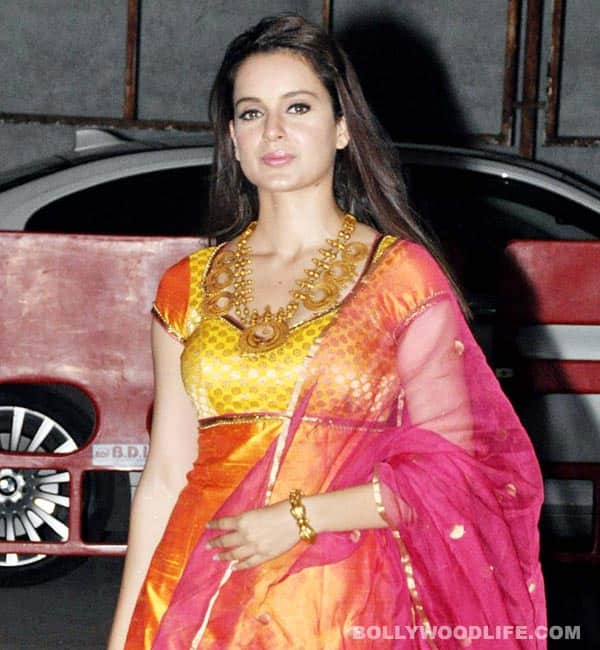 The Fashion star's motherly instinct took over when she found out that her maid's little son was seriously ill
We know that Kangna is playing a super-baddie in Rakesh Roshan's forthcoming release Krrish 3, but in real life Kangs is a real hero! A little birdie chirped to us secretly that Kangna's domestic assistant was in dire need of help when her five-month-old son developed an eye problem. The doctors detected a tumour that had to be operated upon and the baby's one eye had to be removed.
Two and a half years from that incident, today the kid is doing better and Kangna is keeping a close watch on the baby's health, check-ups and treatment. In fact, Kangs has let the maid and her son stay in her house. Her busy schedule keeps Kangna out of town, but the 25-year-old keeps a tab on the kid by making sure that she is in touch with the maid and her baby over the phone. Not only has the young star sponsored the medical treatment of the toddler, but she also spends quality time with him whenever she is in the city.
Kangy is a caring protector and a solid fighter. Remember how she stood by her sister Rangoli when the latter went through a traumatic time after she became a victim of an acid-attack two years back. The star sister helped Rangoli recover from the incident back then. Kudos to Kangna-the star in real life!