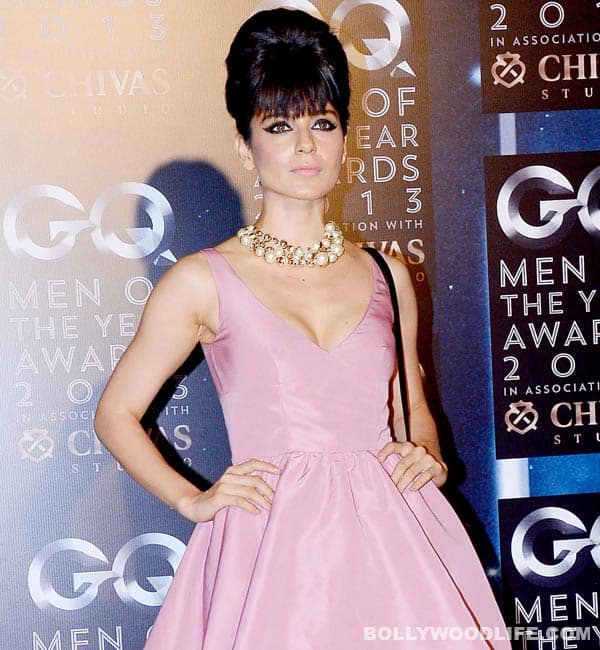 The Krrish 3 babe believes that Bollywoodwallas don't get any other job, so they stick around
We are looking forward to see Kangna Ranaut showcasing her evil side in Hrithik Roshan's superhero flick Krrish 3. Vivek Oberoi will be seen playing the main villain while Kangy will play Vivek's sidekick as the mutant that goes horribly wrong. While shooting for Anupama Chopra's popular chat show, The Front Row with Anupama Chopra, the beauty talked about her journey in B-town and why she thinks that Bollywood demands one to keep trying. " The good thing about Bollywood is that you never quit it. With that little fame you don't get any other job, so you stick around, keep trying," explained Kangy with a throaty laughter.
Looks like reality has dawned on the actor, perhaps that's the reason why she had decided to even wear the hat of a director. But now Kangy is back as an actor and looks all set to show that she can do much more than the drunkard, schizophrenic kind of roles she has been playing in most of her films. Can she prove her critics wrong? Only time will tell!