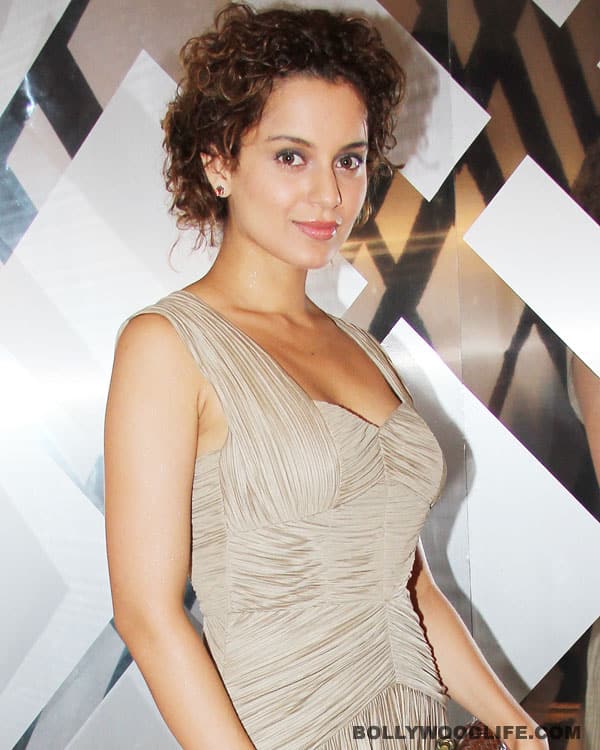 The Rascals actor gets photographed with him outside a restaurant. Are we the only ones who find the timing a li'l bit odd?
For one year, Kangna Ranaut has stayed mum about her boyfriend Nicholas Lafferty. All she was willing to say is that he was a UK-based doctor whom she met through a common friend. Now suddenly she is photographed with him at a cafe! Why?
Let's do a recap. The buzz about town for quite some time was that Kangna had set her sights on Ajay Devgn and that after Once Upon A Time In Mumbaai, Ajay was recommending her to his other directors. The fact that she had signed Rascals and Tezz with him added credence to those rumours. But the gossip didn't go down well with Ajay or other B-towners. The fraternity began to exclude her from various events. The link up rumours meant she wouldn't be able to sign films with Ajay or any of his friends. Her last few films haven't done well – Game, Double Dhamaal, Rascals, Tezz and Miley Naa Miley Hum have all flopped. Wethink by stepping out with Nicholas, Kangs wants to shut up all those gossip mongers and hopefully, bag more films.
Come to think of it, it's also a good way to stay in the news, since there is nothing much going on with any of her films – Krrish 3 is focusing on Hrithik Roshan's shoots, Tanu Weds Manu Season 2 and Unglee are in pre-production stages, and her role in Shootout At Wadala is too minor to talk about. But a handsome boyfriend is enough to set tongues wagging for several days to come. Don't you agree?