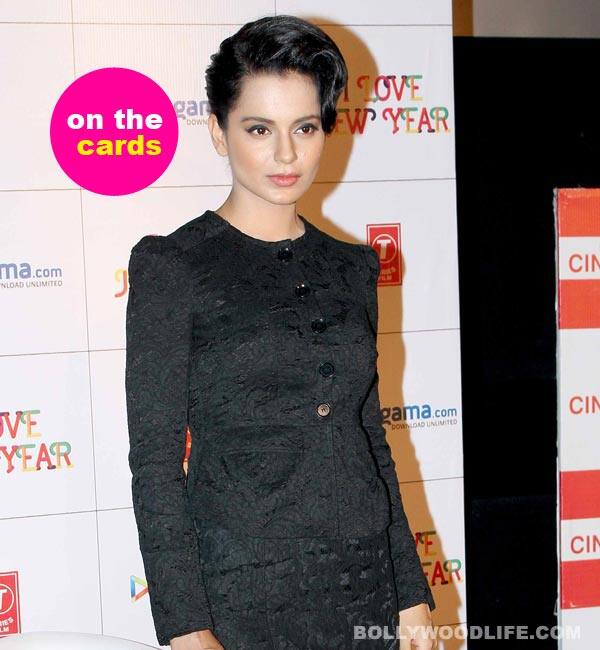 Kangna has several films lined up for release in 2013. But will these movies push her career forward? Or will things continue to go wrong? Our tarot card reader finds out…
With at least five releases slated to release in 2013 and early 2014, Kangana Ranaut opens her account with I Love NY opposite Sunny Deol, which like the Hierophant will get a balanced opening but only in certain sectors. An all over India hit doesn't look likely, but it will do well enough to be profitable to the producers which is also reaffirmed by the Queen and Nine of Pentacles. Whereas with Krrish 3, Kangna will have a strong role and therefore will have higher expectations, but the Hanged Man suggests that her efforts will go unnoticed and may not receive the accolades she's expecting despite the film doing well at the box office.
Further releases such as Queen, although good for her career and giving her acting another dimension; it's the appearance of the Ten of Wands and the Moon that suggest the film being released at the wrong time – this will be another blow to Kangna's expectations.
Overall, in 2013 there will be a shift in fortune for Kangna's career, but the releases mentioned above won't give her the balance she needs. It will be films such as Revolver Rani, Ungli and Dedh Ishqiya that will improve her standing. The Wheel of Fortune hints this change will occur from October 2013 through to 2014. Revolver Rani and Ungli will provide her with the right balance and despite the fact that there not many expectations from it currently, the High Priestess and the Ten of Cups show that these films will bring her back on track. They will provide her with immense growth and career satisfaction. In fact, she may not be so happy with Dedh Ishqiya, but over the course of the filming, the victory card of Six of Wands displays command and success for her career.
On a personal front, the Two and Six of Swords represents a transition phase, which also means that she is unsure of how to really get hold of her personal life and streamline it in her favour. The Queen of Wands does explain how her positive career growth will eventually start effecting her personal life for the better. She will blossom and be in a happier place towards August 2013.
2013 is a year of temperamental changes, which Kangna will find tougher to deal with, therefore the cards advise her to drink more water as this will help her maintain the balance she will need to get through.