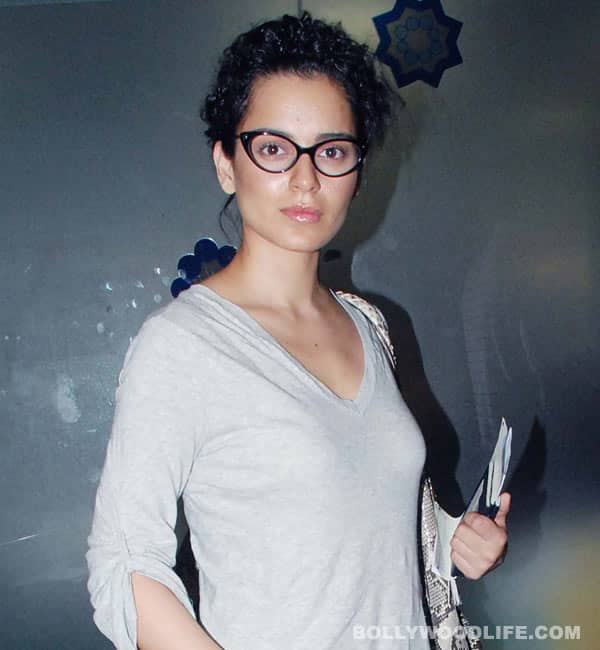 Leggy lass Kangna Ranaut broke up with Brit boyfriend Nicholas Lafferty last week and had to take a tough call to choose between love and career
Kangna Ranaut, who was making news after dating her British boyfriend, called it quits on the relationship last week. Kangna was spotted with her boyfriend in Mumbai in June, and the paparazzi even managed to get a few shots of the couple together. They looked like a really good pair, so it's a real pity they broke up!
A source close to the actor was quoted as saying that Nicholas was an eager beaver who wanted to start a family soon with the pretty lady. He even wanted her to have babies right away! Well, it seems that Kangna is at a very interesting stage in her career and it is not time for her to call it quits, she believes. Even a break from films at this time could have been quite a disaster for the actor who has four films in the pipeline, all big ticket projects. The actor is working on Shootout at Wadala and Krrish 3 opposite Hrithik Roshan – where she is playing a negative role, one of the biggest of her career, one that could take her to the next level.
Well, it's a smart choice for Kangy, who has made some crazy choices in her past. And definitely this one is way smarter than her choice to date Aditya Panscholi, for sure. Good going, babe!