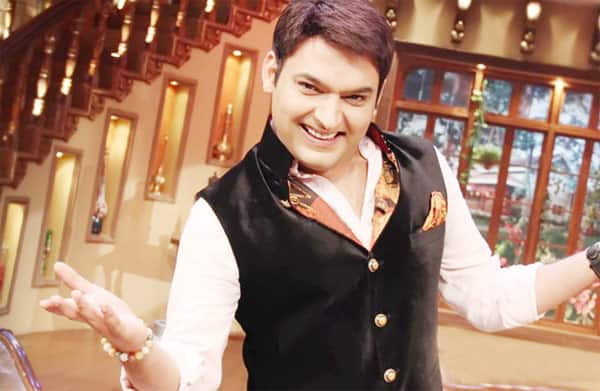 At a concert tomorrow in Delhi the Comedy Nights with Kapil host will perform for a cause!
Kapil Sharma will perform at a charity concert in Delhi in aid of distressed women and children. The even is organised by a Bharatiya Janata Party worker Anurag Thakur who happens to be a close friend of Kapil. However the host of the popular chat show made it clear that he has no political affiliations and is part of the concert for a friend. Kapil said in an interview, "More importantly, it's for a good cause. However, if people choose to see a political relevance in this, what can I do? I can't stop living my life the way I want to because of the criticism. I want to bring a smile on everyone's face. But I know everyone doesn't have to feel the same way about me."
The host producer of Comedy Nights with Kapil was happy to make it to the CNN-IBN's Indian of the Year (Entertainment) category. He said, "When I saw my name for Indian Of The Year along with Farhan Akhtar, Hrithik Roshan, Deepika Padukone, Shahrukh Khan and the team of the film The Lunchbox, I was clean-bowled. I never expected I'd one day be mentioned in the same breath as these achievers. It feels good. But it also puts a big responsibility on my shoulders. I have to keep generating laughter constantly. It isn't easy. We are trying to introduce new means of entertainment on my show."
Delhi can certainly warm up a little tomorrow while Kapil doles out ample dose of laughter.