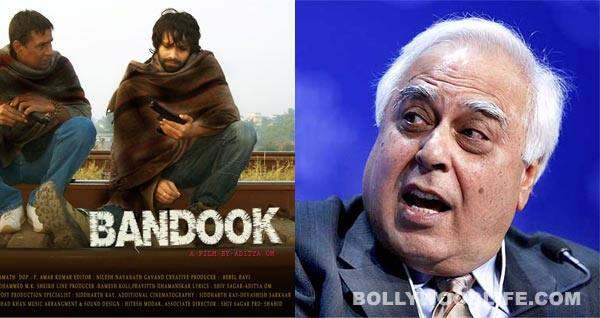 The Union Minister has written the songs for an upcoming film based on the gun-culture
He's written two books and he loves to key in a poem or two on his i-Pad, and now Union Minister Kapil Sibal is all set to make his Bollywood debut as a lyricist for a movie called Bandook. The film is the directorial debut of Telugu actor Aditya Om who met Sibal at an event and requested the Minister if he could pen a song or two for his forthcoming movie based on the gun culture. "We were both attending a musical programme in Mumbai when someone introduced me to Sibalji. I got to know he was a poet and asked if he could pen a few songs for us. He wanted to know something about the film and we sent him links of the publicity material, including the last-recorded song by Jagjit Singh and another song by Rekha Bhardwaj," said Om in a recent interview.
Interestingly, Sibal has also written a song on two young lovers being separated forever without ever having expressed their love to each other. While he was penning the lyrics of this beautiful number, Sibal was also juggling the telecom and HRD ministry. Now that's what we call multi-tasking and Sibal it seems is pro at it!