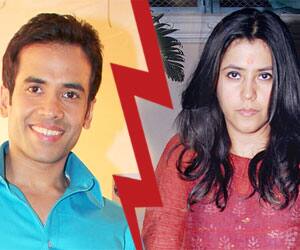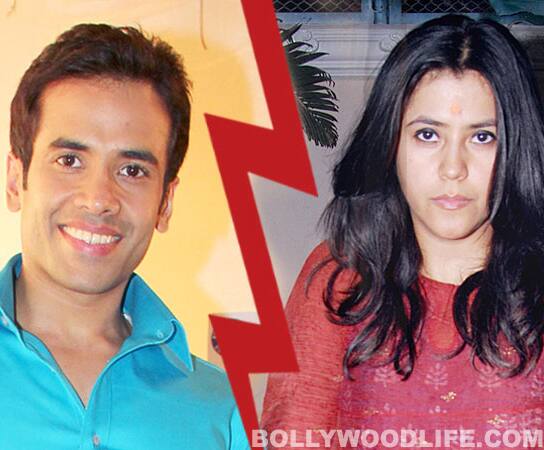 Tusshar and Ekta are staging a mock war to promote their films, but really, who do they think they are kidding?
"Anything for my film" seems to be the motto of Tusshar and Ekta Kapoor as they mock fight it out in public and pretend all is not well at the Kapoor household, just to promote their new films. Why else would Ekta deliberately tease Tusshar about his 'relationship' with his Shor In The City co-star Radhika Apte on Koffee With Karan? Or tell tales of how he beat her up when they were kids? Why else would Tusshar not be by sister Ekta's side at the unveiling of her production Ragini MMS?
Of course, the two have a different story, which Ekta revealed: "Tusshar has refused to promote Ragini MMS because it is releasing on the same date as his film, Love You… Mr Kalakaar." And that date is May 13. How absurd. The two are totally different kind of films and are hardly any competition for each other. Of course, by actually mentioning that isn't she helping to promote his film too? The brother-sister duo is far from being on opposite sides, as they are trying hard to project. With Ekta having a lot riding on her films, it doesn't seem like the two are ready to call a truce to this comic war they are waging in public. While Ekta teased Tusshar about Radhika on KWK, Tusshar has shot back innuendo about Ekta's secret lover whom she constantly chats with on her smartphone. When quizzed about it, Ekta laughed, "There's no BBM Man. If you know him, please give him my number. Tusshar is a joker; he is a liar. And you can quote me on that!" Oh we will, Ekta, we will. Just don't think we have been fooled, though!