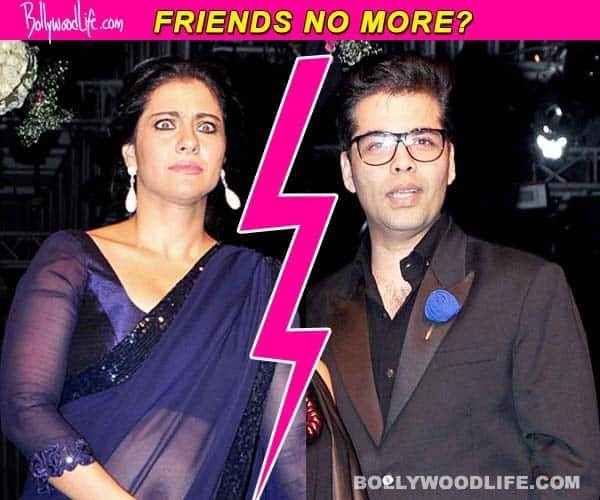 The friends are now officially foes, which was only proved recently
Karan Johar and Kajol, who once were best of friends are not close to each other is known to everyone in the industry. And this was only proved recently when the two came face to face on Sunday evening, but avoided crossing paths.
Karan and Kajol attended common friend Manish Malhotra's show at Lake Fashion Week, which was concluded very recently. In happier times, the two would sit together on the front row, But, this time the tale was something different.
From what we hear, they sat far apart and didn't even acknowledge each other's presence. Kajol arrived before Karan and they even entered through different gates. While Kajol kept to herself, Karan was seen having a long conversation with Gauri Shinde.
For those of you who don't know, Kajol and Karan's dosti hit the rough weather following a rift between Kajol's hubby Ajay Devgn and Karan. Reportedly, Ajay confronted Karan in a telephonic conversation about rumours that he was making unpleasant remarks about him. Though Karan denied this allegation, Kajol chose to take her husband's side and keep a safe distance from her friend, who now seems to have turned foe.
Ah, well. Truly, kitne ajeeb rishte hai yahaan pe!