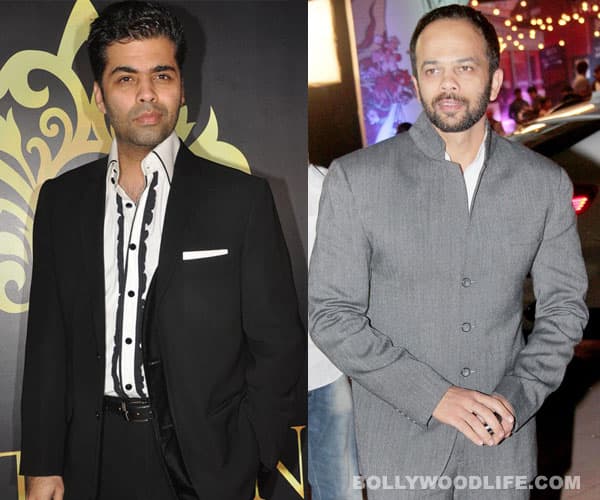 Brace your hearts for a movie that will either be extremely mushy or action-oriented, or perhaps both!
Dhishum-dhishum will soon come along with a generous dollop of romance. That's because Rohit Shetty, the director known for action, will soon join hands with Karan Johar, the mush-generator of Bollywood.
Talking about this first-time-ever collaboration, KJo says, "Everyone who has worked with him (Rohit Shetty) has a word of praise for him. And that's so rare in the industry. I know they love and respect him, and for me it speaks for the kind of person he is. As a director, his track record speaks for itself."
For the Golmaal director, working with Dharma Productions is a big responsibility. "People are saying it's going to be one of the biggest collaborations ever. But for me it's a film that I want to work hard for." But there's a reason why this movie will be a special one for Shetty. "I want to make a good and highly successful commercial film for Dharma. Not to prove anything or to anyone, but to pay tribute to a man who is not with us. A man the Hindi film industry respects and loves. This one is for Yash Johar," the director says.
What's more, the makers think that the best of B-town stars will be eyeing the lead roles in this coveted film. Ahem ahem. So will it be KJo's darling buddy, Shahrukh Khan or Rohit Shetty's favourite Ajay Devgn who will make it to the star cast? Or will someone else be the chosen one? Tell us what you think, dear readers!