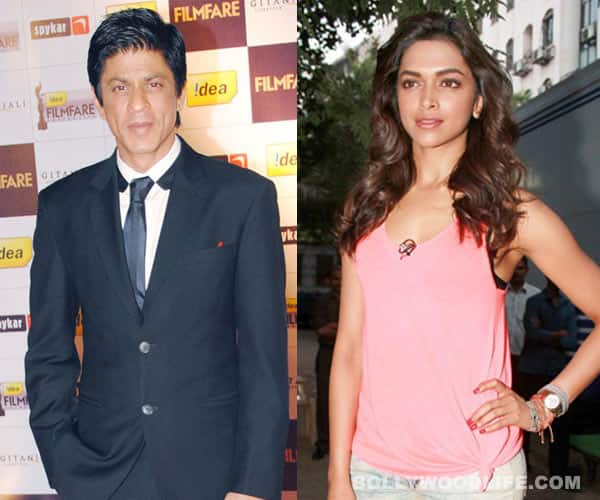 It seems the two actors shook their booties until the wee hours of the morning. And although they weren't really dancing together, Karan confirmed in a recent interview that SRK and Deeps were really high on energy
King Khan danced like no one's watching and Ms Padukone enthralled everyone with her sexy moves on the dance floor. We can already imagine SRK letting his hair down and going all wild at his best buddy's b'day bash. And considering the final IPL match between SRK's team (KKR) and CSK was a day after the party, we wonder if all that grooving and gyrating was Mr Khan's way of relieving himself of the pre-match anxiety and stress.
Deeps on the other hand made sure she kept a safe distance from the media and the shutterbugs. And since she decided to hide behind a hoity-toity façade before entering the glamorous do, we are sure she couldn't resist the temptation of stepping into her dance shoes once she got in.
And amidst all this fun and banter, we wonder what the 40-year-old Karan was up to? Maybe he was entertaining his guests with his clumsy dance moves, no? What do you think?