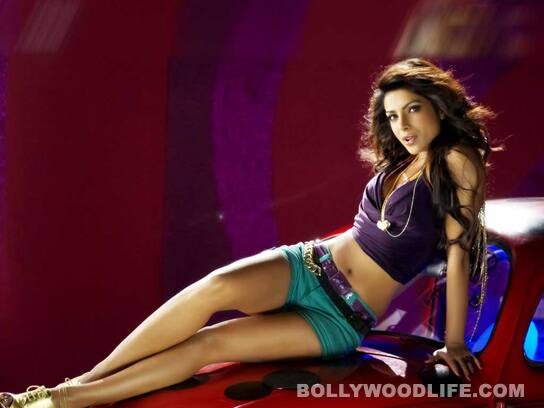 As a diehard Shahrukh Khan loyalist, KJo doesn't take kindly to the indirect digs allegedly made by PC at his self-appointed brother's wife
We were probably the first ones to tell you that Priyanka Chopra is zooming up the list of B-town's socially blacklisted actors and we were not wrong at all, judging by what we heard just a few minutes ago. There have been rumours about her closeness to Shahrukh Khan, which have been annoying his wife and Piggy has gone around town trying to deny the allegations. Perhaps she finally got tired of defending herself all the time during every media interaction, and so she has apparently confided in her friends, who sided with her – all of which made its way into the tabloids.
An associate-cum-friend of PC believes that a powerful clique of star wives (read: Gauri Khan and gang) is behind this spate of anti-Priyanka stories. The friend was quoted saying "Priyanka has done nothing wrong. If these women are insecure about their relationships with their husbands, they should sort it out with them, at home. Why should they attack her?"
Now we hear that these tidbits have angered the usually chilled out KJo, who has so far kept himself out of catfights. Defending best bud Gauri he tweeted, "Using their hired PR machinery and hiding behind so called "friends" to get news into tabloids is nothing but spineless and lame!!!" He quickly added, "Some people need to wake up and smell the KOFFEE!!! Get a reality check before its too late!!! Grow up!!! and dont mess with goodness…" It sounds like a direct swipe at the pretty PC, especially considering the timing of all this hoo-ha.
Wethinks it is high time Priyanka takes Karan's warning seriously or she will soon be out of alliances in filmbiz, so essential to keep a career in movies buzzing. What is the point in messing with the biggest star of B-town…or his close friends and family?
ALSO READ: Salman Khan takes on Shahrukh Khan, yet again!