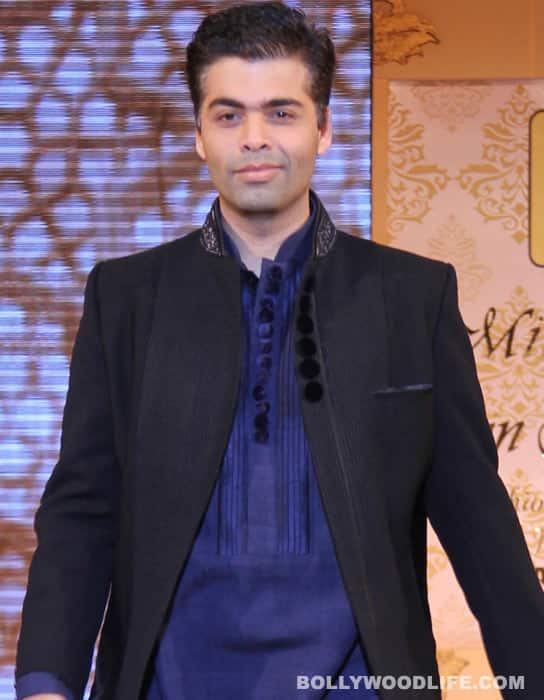 The filmmaker says quality cinema is his priority, and wants to leave behind his father's legacy of goodwill
With almost every film from Dharma Productions being a hit – Kurbaan being perhaps one of the few exceptions – you would expect that Karan Johar would only be too glad to giggle happily all the way to the bank. You wouldn't be totally wrong. But there is a hitch in this delightful story: Karan claims that he doesn't want to be the only one doing so. In an interview to a magazine recently he revealed that he hates it when distributors lose money. That's why when Kurbaan flopped, he compensated them for their loss. When I Hate Luv Storys was ready, he sold it at a reasonable price. Fortunately, the film was a hit and all the distributors made money. "I'm not here to make money by myself. I make sure people don't lose money.  I want to leave behind the legacy of goodwill inherited from my father," he explained.
Karan also claimed that he would rather make a good movie that earns less than a bad movie that will earn more. "I'd rather put the money in a great shot than in my bank," he insisted. Or in the case of Kaal, in a great song. After all these years, Karan has admitted to the magazine that he wasn't happy with the way Soham Shah made Kaal. That's why he put his money into two item songs to ensure a good opening for all his distributors. Is that the reasoning behind Chikni Chameli too? Was he not satisfied with his former assistant Karan Malhotra's version of Agneepath? Or was Chikni Chameli a part of the script right from the start? Don't you want to know? We sure do!
ALSO READ: Did Karan Johar forget Harivansh Rai Bachchan in the new 'Agneepath'?