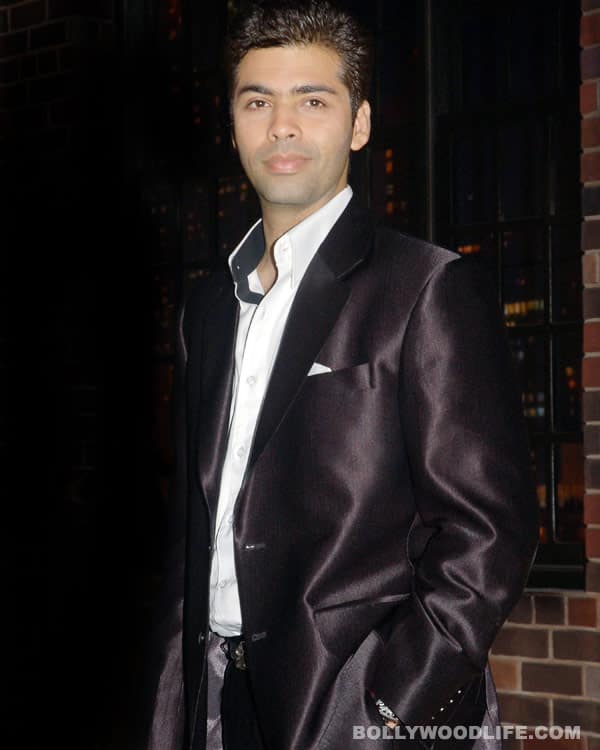 The Agneepath producer, who recently turned 40, is on the lookout for a soulmate
In his illustrious career, filmmaker Karan Johar has seen the highs and lows of filmmaking, and he has emerged as one of the most successful producers and an accomplished director. KJo has revamped his late father's production house which has now become one of the most powerful lobbies of Bollywood. In one of the best phases of his career right now, he has everything going for him. All the top stars are eager to work with him and he is also mentoring a bunch of young talented filmmakers.
While his professional life is getting better by the day, his personal life doesn't seem to be progressing. Despite being in Bollywood for so long, the only person he has been linked to is his favourite actor, Shahrukh Khan. Being the sports that they are, both Karan and Shahrukh have joked about this on various occasions. Not very long ago, there were strong rumours about Mr Johar getting married to Ekta Kapoor but that turned out to be a false alarm.
In a recent interview, when he was asked about his biggest hope, Karan replied, "To find love." Aww…we can totally understand KJo! The director-producer has been focussing on work and hasn't managed to find any time for love. We hope the successful filmmaker manages to find a soulmate before his next birthday!
ALSO READ: Did Priyanka Chopra get a raw deal in Karan Malhotra's 'Agneepath'?