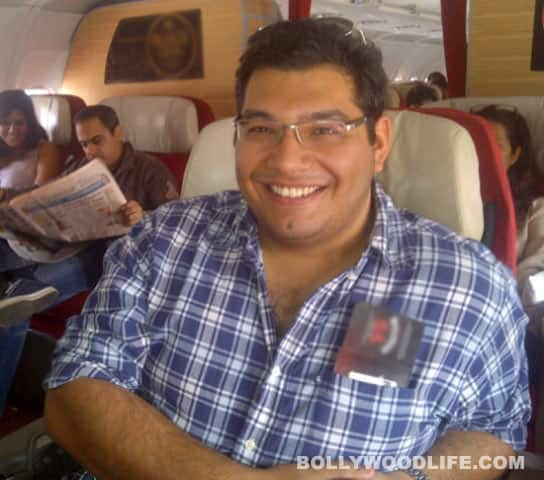 The youngster joins the list of fresh actors, who are all set to make their debut in Karan's upcoming film
Karan Johar's first film starring only newcomers has now got an additional cast member. Boman Irani's son Kayoze will be making his debut in Student Of The Year. You may recall that the film – Karan's first directorial venture without Shahrukh Khan in the cast – will serve as the launch pad for three other newbies: former model Siddharth Malhotra, David Dhawan's son Varun Dhawan and Mahesh Bhatt's daughter Aalia Bhatt. KJo revealed yesterday (February 20) that the film will also star Kayoze. He first tweeted about shooting with Farah Khan,"Am off for another outdoor of SOTY….am filming my favourite song in thealbum with farah!!! On flight with the newbies..will connect soon!" A few minutes later, he tweeted a pic of Kayoze and said, "Ok…that's kayoze irani!!! @kayoze..boman irani's super talented son who we are introducing in SOTY".
With Kayoze, Karan has four new names in the cast, a record of sorts for the director, who has been known to work with big names like Amitabh Bachchan, Shahrukh Khan, Salman Khan, Hrithik Roshan, Kajol, Rani Mukerji, Preity Zinta, Abhishek Bachchan and Kareena Kapoor in his various films as director. We just hope that the decision was a creative one and had nothing to do with the fact that Karan's co-producer Red Chillies has been forced to cut down on the budget after RA.One.
ALSO READ: Rishi Kapoor to essay Shahrukh Khan's gay role in 'Student Of The Year'