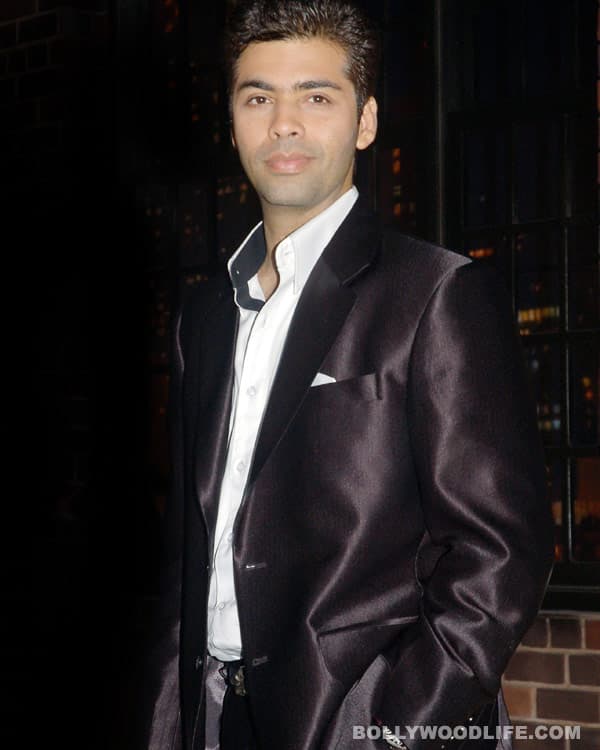 It's difficult to tear Karan Johar away from style. And because he has always aspired to see Bollywood in a new light in terms of fashion, and has worked so hard on it, we have to say that all that slogging was worth it  
KJo's birthday has turned out to quite be an epiphany for us. He has not just been entertaining the audience with his usual larger-than-life movies, but also contributing in quite a constructive way to life in general. This man is actually a pioneer when it comes to portraying new-age styling, urban designs and hip clothes in Bollywood. From Kuch Kuch Hota Hai to Dostana, Karan has made it a point to combine fun and fashion in all the movies he's been associated with. And now, when we see the current state of Bollywood – an industry that has started to take style and fashion so seriously – we can't think of anybody else but Karan who could have  bought about such a drastic change in the way people, clothes, ambience and everything related to style and design is portrayed in Hindi films.
High-school fashion was bland and boring until Rahul and Anjali came hopping into our lives wearing supremely stylish clothes. Bobbed hairstyles, body hugging T-shirts, foldable benches and neon-glam sling bags became the order of the day for kids afterKKHH hit the screens.
When Kareena Kapoor danced around trying to seduce Hrithik Roshan in Kabhi Khushi Kabhi Gham, side-slit pants became a rage amongst teen boppers.
When Karan asked John Abraham to pose in sexy yellow trunks in Dostana, li'l did John realise the kind of attention he would attract after flaunting that hot butt.
And when Priyanka Chopra flaunted itsy-bitsy nothings in the same film, along with that classic liquid gold sari, the NRI buyer went crazy looking for that same party outfit!
Karan has many followers all over the world today and we hope we have many more Karans in the far and the near future who will at least think about bringing cool and creative ideas to the Bollywood design table…