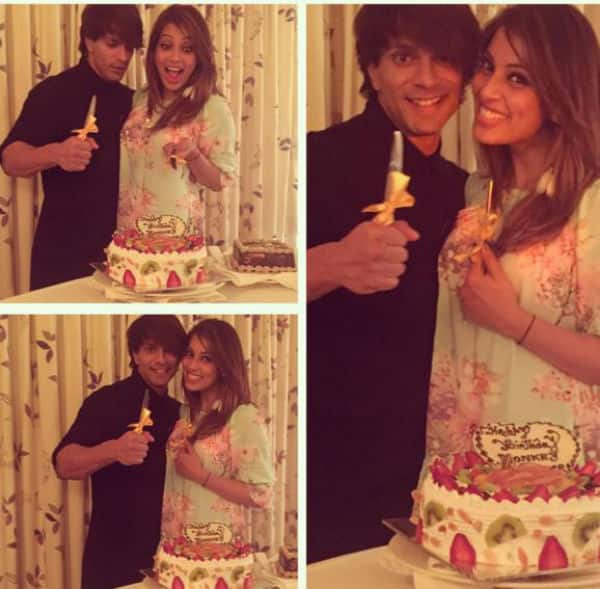 These two; so cute they be? Happy Birthday Mr. KSG!!!
Karan Singh Grover and Bipasha Basu are going really strong. Although the couple doesn't believe in making their relationship official but the two are very much together and the proof lies right in these pictures below. Today being KSG's 34th birthday, Bips decided to surprise him in the sweetest ways possible and it's making us happy for all the right reasons. No seriously! Look at the pictures. Don't they look as happy as ever? In fact, the best part is how the two share the same nicknames for each other. Yes! If you remember, Karan had the same name on Bipasha's birthday cake this year and now Bipasha returns the love by mentioning 'Monkey' on KSG's birthday cake. Boy, don't they make one crazy couple together?
Bipasha shared this happy picture on Instagram with an even adorable caption saying, "Happy Birthday @iamksgofficial ! Happiness happiness and more happiness for you forever. Stay the way you are:) Love love love."  We wouldn't be surprised if we come across their party pictures, later in the day. For all that we know, this hot couple is always on the edge to travel, party and create crazy memories together. Let's see what's in store for the birthday boy this evening.
Meanwhile, word is that Karan Singh and Bipasha are planning to get engaged in the month of March. Is marriage really on the cards or no? Only time will tell. Until then, do stay tuned  to BollywoodLife for more updates on this hot story.