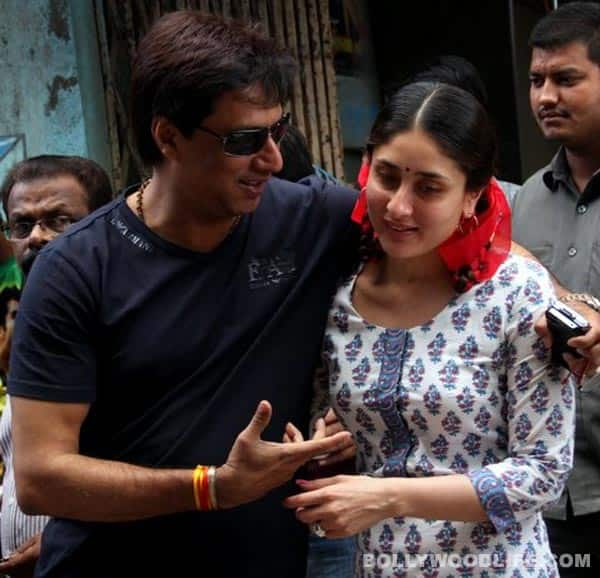 We were quite surprised to see the babe who's usually in a glamorous avatar, dressed as a rustic village chick on the sets of Madhur Bhandarkar's Heroine
No doubt Bebo has been an extremely versatile actor and has portrayed a varied number of roles, from the talkative lass in Jab We Met to the effervescent babe in Ek Main Aur Ekk Tu, but very rarely have we seen her in an avatar that has made us believe that she has the courage to experiment and take the risk to go out of her way and try a look that's out-and-out earth-shattering. She may be a good actor and all that jazz, but c'mon, we all know she's an expert when it comes to playing it safe (with acting as well as looks).
So when we saw her in this avatar, we weren't quite sure if Bebo was making any real effort to come out of her comfort zone and push the envelope. Madhur Bhandarkar is leaving no stone unturned in claiming that Heroine is going to be a magnum opus even though the shooting is still on and that's some confidence he has in his own work! So even as we see Bebo with two pigtails and a middle parting, a simple kurta and no make-up, we aren't quite sure if Madhur is over-hyping his own abilities as always, or whether Bebo is complacent enough to think that her role in Heroine is going to create history in the chronicles of B-town. After all, this look and style is something that has been done to death in Indian cinema, no?  We may be wrong and pictures can often be highly deceptive, so we wait to give our final verdict after we watch the movie and see if the claims really match up to the final product churned out.