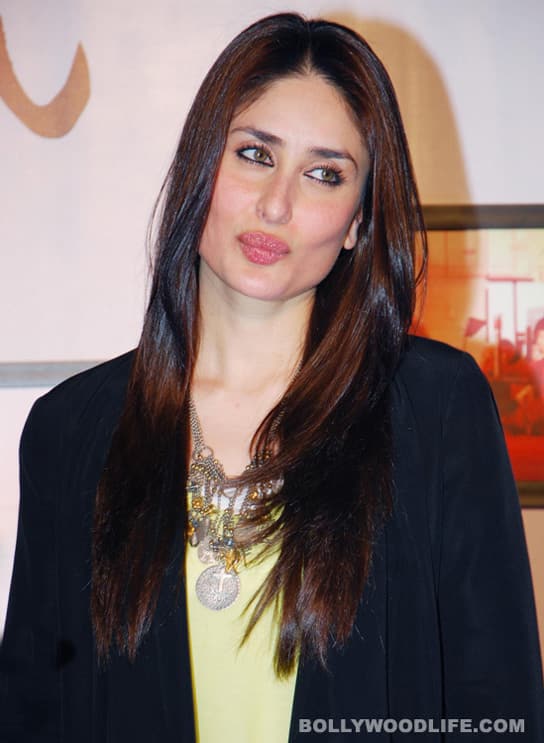 The actor cashed in on the recent India-Pakistan match with her beau Saif Ali Khan to promote their action thriller Agent Vinod
While Saif Ali Khan was seen at various events, promoting his upcoming action flick Agent Vinod, Kareena Kapoor had been missing from the promotions of Agent Vinod for sometime. Bebo was so busy shooting for Madhur Bhandarkar's ambitious film Heroine that she has virtually shut herself from the rest of the world. The actor hasn't been able to give as much time to the promotions of the film as she would have liked to. But recently when a perfect opportunity for the publicity of the film arose, the gorgeous actor took time off and attended the event in a bid to catch the maximum number of eyeballs.Kareena and Saifu made an appearance together during the high-octane cricket match between India and Pakistan at the ongoing Asia Cup tournament in Bangladesh.
The star couple was seen discussing the game and talked about Agent Vinod too. "This new film of ours Agent Vinod is not just another run-of-the-mill kind of cinema which bashes Pakistan, but for a change, shows India and Pak on the same side who fight for common threat to humanity. It's good that India and Pakistan are on the same side in Agent Vinod. This is nice and it's a good thing," said Kareena. The starry couple chose to cash in on the millions of viewers across the globe who had tuned in to watch the highly anticipated match. After all Kareena plays a Pakistani secret agent and Saif will be seen portraying an Indian spy who is on a secret mission. Given their reel identities, the Agent Vinod couple chose to make a public appearance together on the eve of this match. In a country where cricket and Bollywood are the two big passions (not necessarily in the same order), Kareena and the newly crowned Nawab of Pataudi could not have opted for a better platform to promote their film. Smart move indeed!