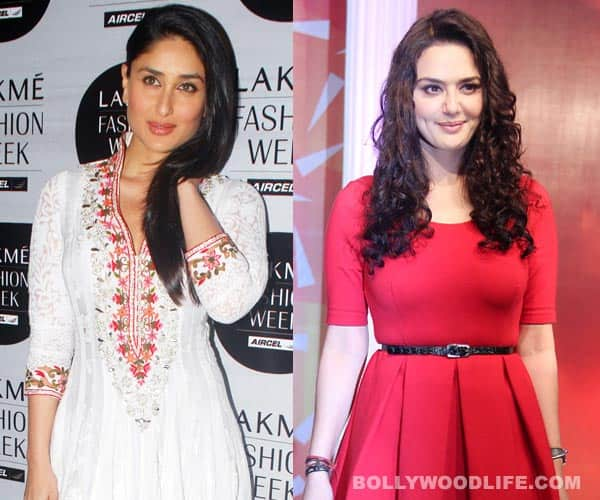 Haute lady Kareena Kapoor will be seen doing certain scenes in Heroine that are reportedly inspired by Preity Zinta's real life
Director Madhur Bhandarkar likes to seek inspiration from real life stories. And this time his muse is none other than effervescent babe Preity Zinta. It seems that Bhandarkar heard a couple of anecdotes about Preity Zinta from industry insiders and that interested him big time. There was a time when the Ishkq In Paris actor covered herself up in a burkha to go and watch movies in theatres, only so that people wouldn't recognise her. So Madhurji thought of making the most of this slice-of-life observation and included it in his new film, Heroine. Bebo will be seen walking around carefully in a burkha in Heroine too, just like Preity did in the good ol' days.
We wonder what PZ's reaction to this whole act will be. Considering the kinda straightforward chick that she is, we guess she will either express her approval by flashing her usual dimpled smile or utter something out-and-out stern in a diplomatic tone. Now that's PZ for you…can't help it!