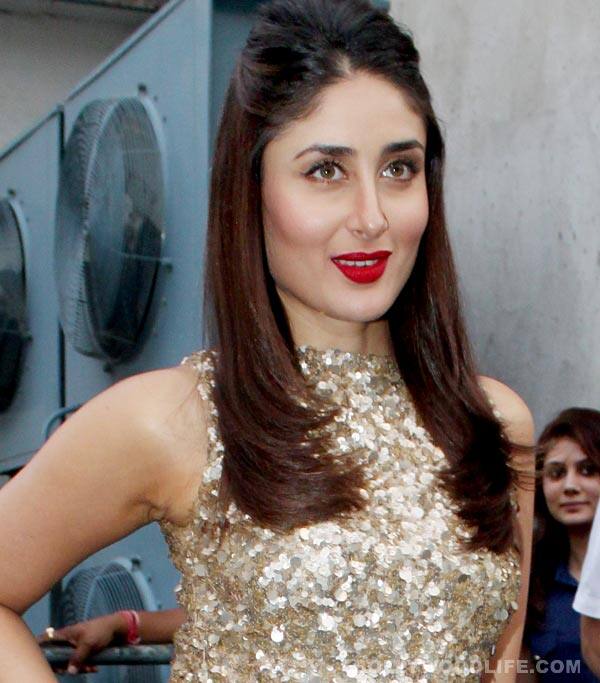 skip advertisement
Its National Lipstick Day and we were thinking of ways to make it special
Though in Bollywood we may not have stars as whacky as a Lady Gaga or a Katy Perry, but we sure as hell have hotties rocking unconventional lip-colours time and again! Here, take a look and have a lip-tastic lipstick day!
Kareena Kapoor: We think that there is not a single set of lips in B-Town that can pull off the bright red shade of lipstick quite like how Bebo's lips can! And that killer pout to accentuate perfect lips, ooo la la! Kareena likes experimenting with her lip-colours but our favourite is her red lip hands down.
Deepika Padukone: She wore the dark brown lip to IIFA this year and boy did she nail the bronze-golden ensemble with it or what! We really can't think of a lot of B-Town babes who so effortlessly can rock a deep brown lip! Considering that such a colour might look tacky on some, Dippy pulled it off with panache.
Priyanka Chopra: Talk about orange lip-color and Miley Cyrus pops up in mind. But our very own Desi girl nailed the rock chic look when she picked an orange shade of lip-colour to sport at an event. Her luscious lips were highlighted beautifully, and the tangy tinge made her entire look perfect for an evening soiree!
Sunny Leone: Think of Pink Lips and it would be stupid to not mention Sunny Leone. In the music video, Sunny can be seen rocking a shocking pink lip with ease. Although shocking pink is a tricky color to carry off, Sunny manages due to her flawless complexion.
Sophie Choudry: Not many in the tinsel town would dare to go on an adventure with that sexy dark berry lipstick but to Sophie that same is cakewalk! She has rocked the purple lip in the video she shot for Raghav Sachar's Raat Akeli Hai number. We absolutely loved the red-wine kissed retro look!