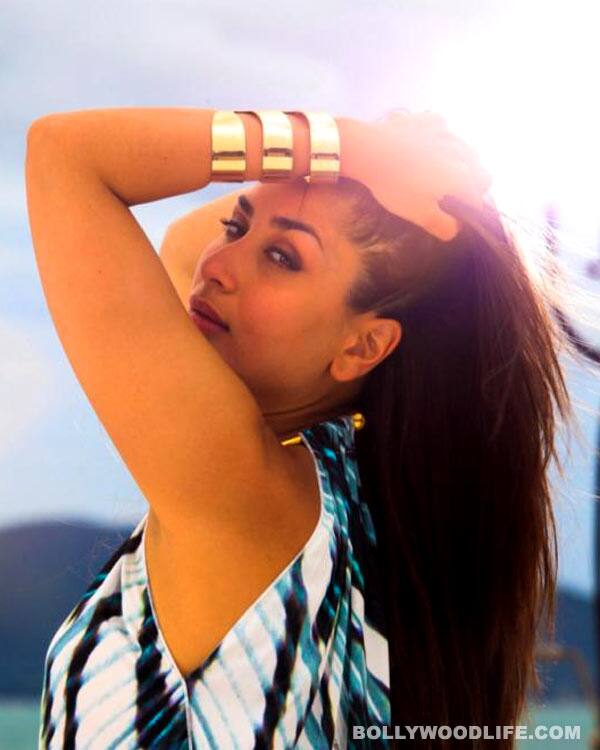 Madhur Bhandarkar's new movie is all set to travel the oft-trodden path…..albeit very stylishly
The Kareena Kapoor starrer Heroine might not hold anything new, we fear. And we say this only after watching the promos that threaten to expose the dark secrets of the film industry. But hello, hasn't Madhur Bhandarkar, the director of the movie, revealed ample secrets in his previous films – Fashion, Corporate, Traffic Signal and Page 3? So after going through so many revelations, wethinks the secrets of the film industry won't be too difficult to guess at. Right?
But while we stand disappointed as far as those dark and dirty secrets go, there's one section of this movie that might surprise us. And that's Bebo's uber-stylish wardrobe.
Peeking out from the freshly released still of Heroine is Kareena Kapoor who looks haute in a blue and white printed top. But what actually took our breath away was the gold in this attire – trendy and solid. Whoa! Now that's some combination when it comes to western outfits, no?
Another not-to-be-missed detail in this image is the look in KK's eyes. The babe here has effortlessly given a new dimension to 'sultry'. And one look at this makes us think that the heroine in this movie is certainly going to be one helluva lady. Are we right or are we right?