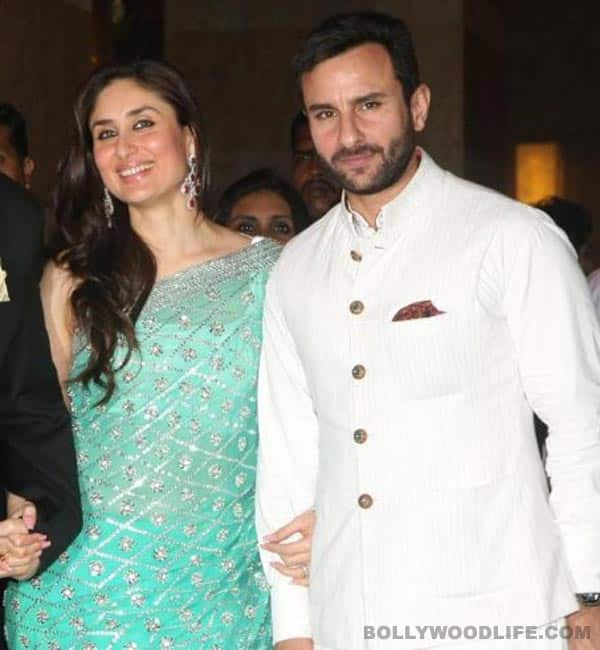 …in my mind! And that's why Bebo is not at all nervous about her high-profile wedding to beau Saif Ali Khan. So what's the hoopla all about, then?
The announcement of the Saif Ali Khan-Kareena Kapoor wedding sent B-town into a tizzy. But is it such a big deal? Bebo, at least, doesn't think so. For her, the idea of getting married is just a formality. And why not? After all the couple has been – as the traditionalists would say – living in sin for a while now.
"In my mind I am already married to Saif. We are living together, spending time with each other. So it doesn't matter. I don't know why it's such a big thing," Kareena said in an interview to Anupama Chopra on The Front Row.
Hmmm, but is it the same for dear Saifu too? The Nawab of Pataudi candidly confessed that he is a tad bit nervous. But then he thinks it's natural. Ahem ahem. "Why is he nervous? He shouldn't be nervous," Bebo said when she learned about it. Hehehe!
But all this makes us wonder if Saifeena's wedding is indeed over-rated. Is it? Perhaps. And we guess the lengthy discussions over D-day have only added much-desired masala to the entire episode. Right?
Anyway, if Saif and Kareena say it's no big deal, we have to agree that it's no big deal. So let's move on, peeps. But move on to what? Saifeena's honeymoon, perhaps? Wink, wink.