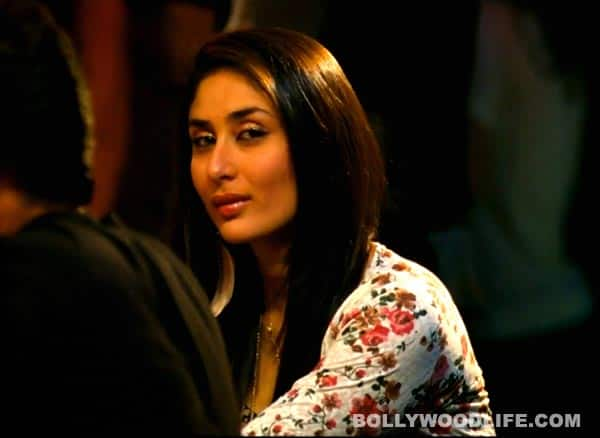 skip advertisement
The actor looks super gorgeous in the promos of Talaash, but is she convincing enough to step into the shoes of a streetwalker?
Kareena Kapoor has been saying that her character in Talaash is nowhere close to her role in Chameli. But there's no denying that she looks like a streetwalker in the promos. Bebo looks nothing less than super gorgeous. But it gives us the uncontrollable giggles when we see Ms Kapoor taking a walk in the treacherous lanes of Mumbai in designer outfits.
And as she cranes her neck to have a good look at her prospective client, Aamir Khan, seated comfortably in his car, her style and attitude is not at all reminiscent of the mannerisms that desi hookers have. The unblemished face suffused with good quality make-up and Kapoor's amazingly stylised hair fail to lend a realistic feel to her character.
Kareena may be an actor par excellence, but she's still stuck in the commercial rut. This is the second time she has been given a challenging opportunity to depict the role of a prostitute onscreen, but she has ruined it by packaging her character with expensive and lavish style statements. A hooker's fashion sense is usually modest and garish. Kapoor's high-street plum lipstick, classy one-shouldered gown and highly chic leopard print dress surely gives a boost to our shopping desires, but fails to convince us that an ordinary streetwalker in Mumbai actually possesses such luxurious style properties.
Kareena's style in Chameli was believable to a certain extent 'coz of her eye-blinding, gaudy make-up. But that Manish Malhotra sari she was wearing in the film lost its sheen when she failed to portray the uninhibitedly bold body language of a real street hooker. Bebo continues to follow one work mantra: she continues to give performances that are irritatingly 'Bollywood' and less 'realistic'…