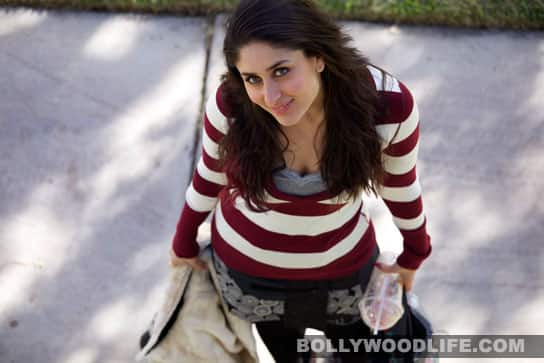 The Heroine actor is confident about her relationship with beau Saif Ali Khan
Kareena Kapoor is probably going through the best phase of her life, professionally as well as personally. Most of her recent films – but for Agent Vinod – have been huge blockbusters. Despite the occasional rumours we hear about Kareena breaking up with Saif Ali Khan, it seems there is no trouble in their paradise. We weren't really surprised when we recently heard about their marriage plans later this year.
In a recent interview Bebo was asked if she felt insecure about her Nawab working with other girls. She said, "Insecurity is an emotion that has no place in my life. I encourage Saif to please work with everybody. He is free to work with whoever he wants to; it is not my concern. Even I am free to work with whoever I want, Saif never interferes." Wethinks the couple has reached the stage in the relationship where rumours do not bother them at all. And we can't wait to see what happens next!
ALSO READ: Will Kareena Kapoor's 'Halkat jawaani' steal Chammak challo's thunder?