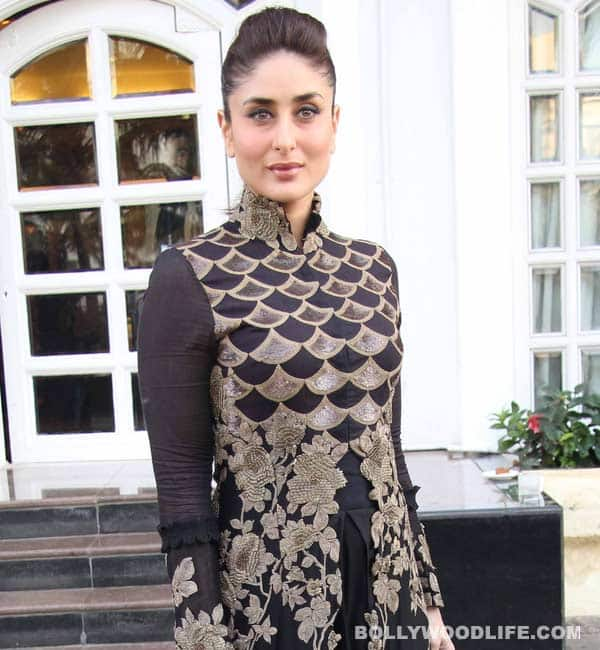 It's time for Bebo fans to rejoice coz the very talented actor now has one more film under her kitty besides Singham 2. That's not all! Wethinks her role in Akki's film is the toughest one of her career…
Kareena Kapoor Khan will play Akshay Kumar's dead wife in Sanjay Leela Bhansali's Gabbar which also stars Shruti Haasan in the lead. Remember the dead Aishwarya Rai (now Bachchan) who romanced and danced around Shahrukh Khan in Mohabbatein? Yes, Bebo would be playing a somewhat similar role in Gabbar. And her onscreen hubby would remember her in flashbacks. As per media reports, Saif Ali Khan's begum would die in the film even before it starts. However, we hear Kareena will be seen throughout the film but of course in the form of a spirit. Now that's challenging, right? Imagine if you had to play a dead wife onscreen who isn't a nagging one and even has to do an item number. Boy, that isn't a cake walk. Guess that's one reason why Saif Ali Khan's begum accepted this offer. Bebo will not only prove her mettle as an actor but she will also become the first heroine to do an item number in the film despite being dead. Score, missy!
We dunno how the Gabbar story is going to unfold but from whatever we have heard it looks like one awesome script. With Akshay doing dhishoom-dhishoom and KKK showing off her new facet as an actor, SLB's upcoming venture would be worth watching, no? As for Kareena, we are happy that after losing Shuddhi and Bombay Samurai, she at least got Gabbar. After all, we loved her dead act in Talaash and with this new role; she will only get better in that space which hasn't been explored in any film industry.