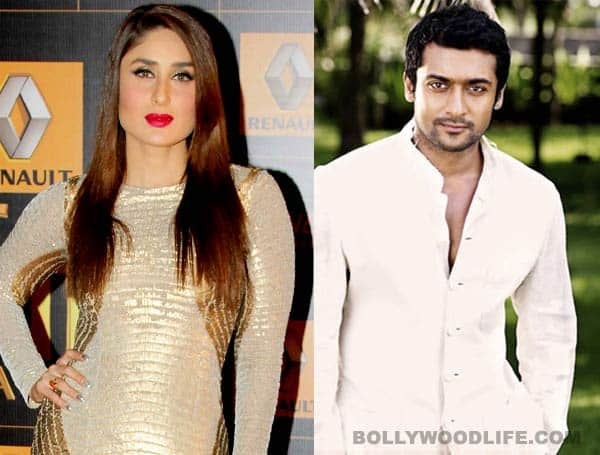 Bollywood stars like Bebo ignore the South at their own peril
By now, Kareena Kapoor Khan's thoughtless reaction to reports that she was doing an item number in N Linguswamy's Tamil film Anjaan, starring Southern megastar Suriya – "I don't know where such baseless stories come from. I haven't signed any such film. I don't even know who Suriya and N Linguswamy are. I have never seen them. I have zero interest in acting in non Hindi films whether it is down South or in Hollywood" – is well known across the world.
Now, we don't expect Bollywood actors to have an iota of intelligence. What we can do instead is present them with a simple set of numbers where they don't have to do any complicated calculations. The Southern industries, especially Tamil and Telugu, are prolific in their output. Of the 1602 films certified in 2012 (the last year for which the august body has deigned to release figures) by India's Central Board of Film Certification, 262 were in Tamil and 256 in Telugu, followed by 221 in Hindi, 185 in Malayalam and 128 in Kannada. This is not a one off year – figures are similar year on year.
So, it is clear to the meanest intelligence, and those as myopic as Kareena, that the Southern industries regularly churn out more films than Bollywood. Let us assume for a moment that Kareena indeed does not know who Suriya is, despite his appearance in Ram Gopal Varma Rakta Charitra and being star of the original Ghajini, and by the same token Linguswamy as well. After all, the good lady must be busy maintaining her size zero figure and being Begum Pataudi, and has little or no time to follow what is happening in South India, effectively a different and alien country to those North of the Vindhyas.
It is possible that Kareena just might have heard of AR Murugadoss, because he made Ghajini and its Hindi remake starring Aamir Khan, her co-star in Talaash. Even more so because Gabbar, in which Kareena is starring alongside Akshay Kumar is a remake of Murugadoss' Tamil film Ramana. Radha Krishna Jagarlamudi, who has made hit Telugu films Gamyam, Vedam and Krishnam Vande Jagadgurum, is directing Gabbar.
So here you have the classic case of an actor appearing in the Hindi remake of a Tamil film being made by a Telugu director who is clueless about other big Southern names. Typical, but sad in an industry that relies so heavily on Southern cinema as the source of remake material, where the actors just appear in the material with often no clue about where the material is from. Guess for some, it just boils down to the paycheck and for others, they just couldn't care less.