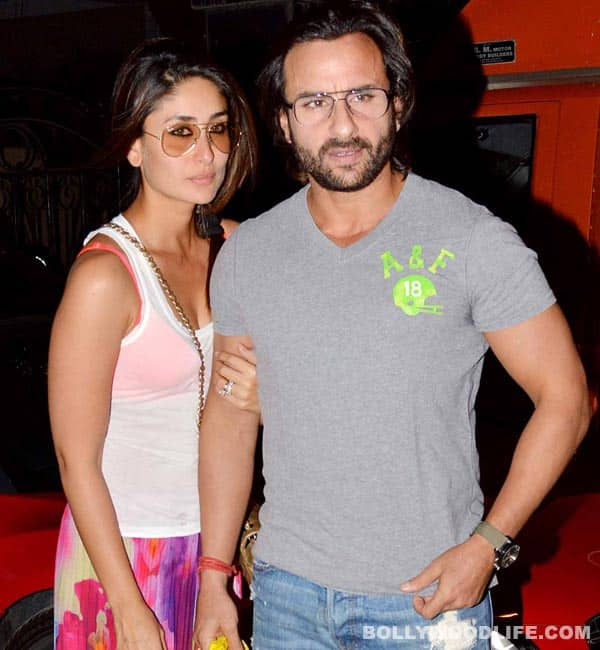 The Heroine actor spoke freely about her sister's recent divorce, the effect of separation on kids and how she and her husband are not ready to have kids of their own just yet
Kareena Kapoor Khan's marriage is one wedding in the Kapoor family that hasn't seen many ups and downs as of now. Recently reports of Karisma Kapoor and Sunjay Kapoor's ugly separation did rounds when Saif Ali Khan intervened to settle a truce between the warring parties. Bebo though disturbed by her sister's rough times commends Lolo's grasp on the situation and appreciates how she has held her own. Kareena feels that kids get affected the most by divorces and it entirely depends on how the parents behave around them to make them sustain the separation.
Bebo even said that her sister and Sunjay have been mature parents and tried to do the best for their kids. On being asked why she isn't planning to have kids with Saif, the Begum replied that she already has kids with Saif; his children from his first marriage. She feels that the couple is not ready to have more kids just yet because they are both committed to their work for now. She wants to devote all her time to the baby if she plans to have one but for now she wants to focus on her career.
So how does Saif feel about Kareena's decision to put the idea of babies on hold? Apparently Saif is onboard as the two are very passionately in love and support each of their decisions. Well, as long as all is well in the Nawab-Begum paradise we have no reason to complain. All we hope for are for baby bells to ring soon, hai na Bollywoodlifers?