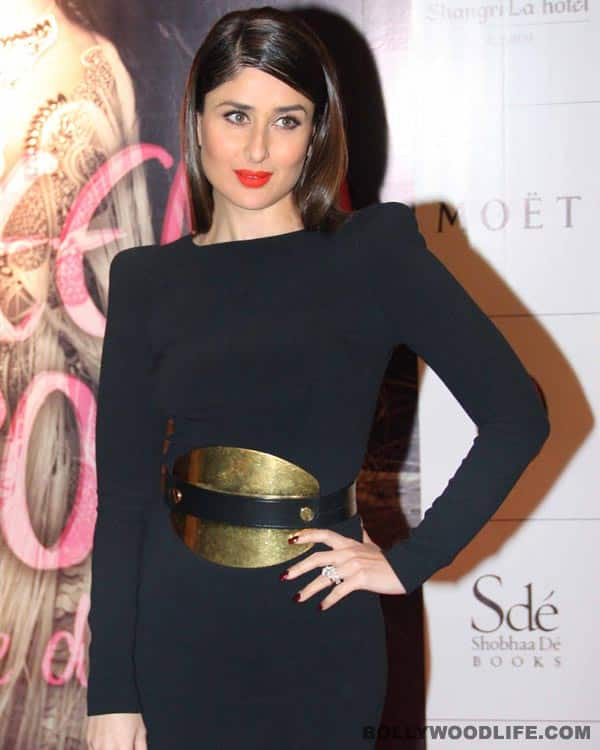 She had previously agreed to attend Khatron Ke Khiladi 5 grand finale but she ditched the Singham Returns promotions at the nth minute. Read on to know the real reason behind it…
Kareena Kapoor Khan was the reigning queen of B-Town once upon a time, she lost the title to the younger successful actors like Deepika Padukone and Katrina Kaif. It seems that the Heroine actor is however yet to come out of her diva phase. Why do we say so? Well, the babe was to be on Rohit Shetty's Khatron Ke Khiladi 5 grand finale alongside Ajay Devgn. Kareena however ditched Ajay who came solo. What happened to Kareena?
It seems that our naazuk Ms Kapoor Khan fell sick on the day of this shoot. According to a leading daily, "Kareena was down with viral and hence couldn't attend the shoot." This could be and had been considered as a genuine reason considering the soaring temperature in Mumbai must have affected the Begum. However, the big bubble burst when Bebo was spotted coming out of a suburban restaurant looking fit as a fiddle. Was the Jab We Met babe nursing herself with some hot sips of soup? With no sign of fatigue or illness on her face, wethinks that Kareena can easily be considered fit. What's worse is that onlookers confirmed that Kareena was indeed partying and even enjoyed dance and khaana.
We wonder if this is the new remedy for a viral infection. If so wethinks that Dr Kareena really rocks. Who wouldn't like to beat their beemari blues with some solid partying, na? Except that our sharp senses refuse to accept this as a treatment. Wethinks that Bebo just didn't want to attend Rohit's Khatron Ke Khiladi-Darr Ka Blockbuster finale. Was she scared that Ajay Devgn would perform all stunts and steal the limelight? Did she expect her director and co-star to pull a fast on her and get her to do some deadly live stunt? We hope that she has an explanation when she meets her director next, we wouldn't be surprised if Rohit is irked with Kareena now, will we? Considering that Rohit gave Bebo a much needed big banner film, we hope she hasn't risked her future prospects with the box office king, right peeps?