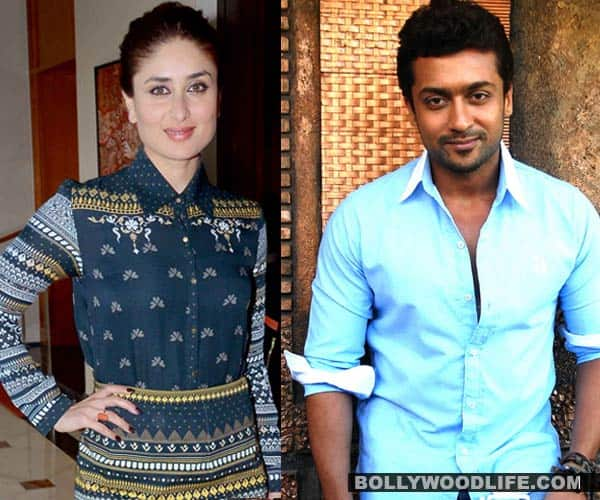 Unable to get a right offer of her choice, Bebo will now be seen using her oomph factor to glam up an item song or two
Bollywood is a crazy place. One day you are riding high on the success wave and suddenly you see that success wave ebbing away rapidly. With new entrant of hotties like Deepika Padukone, Sonam Kapoor, Parineeti Chopra, Shraddha Kapoor, Sonakshi Sinha and Alia Bhatt, biggies like Kareena Kapoor are finding it difficult to get offers of their choices.
Bebo is certainly struggling to get a right offer that will excite her. The 34-year-old has decided to make her debut in Tamil. The hottie will be seen in an upcoming movie titled Anjaan starring Surya and Samantha. Titled Anjaan, this movie will see Kareena going raunchy in an item song!
"Yes, we have signed Kareena Kapoor. It was a last-minute decision. She was hesitant when we approached her for the track. But we convinced her to take up the project, which will mark her entry to Tamil films," said director N Lingusamy in an interview.
Now we are waiting to see Kareena showcasing her raunchy side once gain after her Fevicol se stint, what about you Bollywood Lifers?