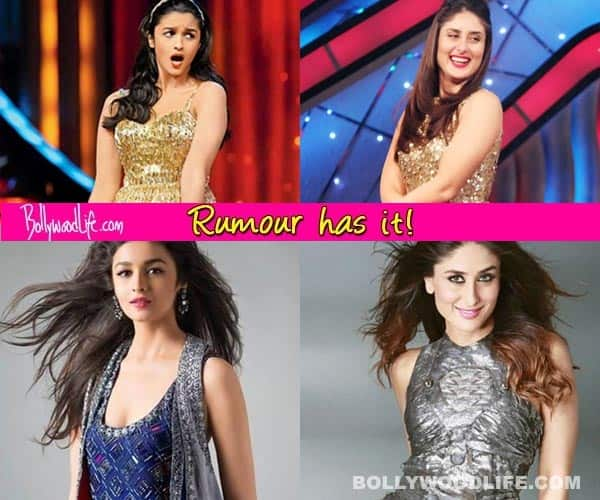 Recent images of the Highway actor posing with the Heroine of B-town
Three films old Alia Bhatt has been hailed as the new age Kareena Kapoor Khan by fans and media critics. While the comparisons might be valid given her meteoric rise to stardom and immense popularity with the fans, a l'il birdie from tinsel town told us that Kareena isn't too thrilled being compared to Alia.While publicly Bebo has heaped lavish praises on Alia and complimented her on camera, behind the scenes once the tape starts rolling it's quite a different scenario. Our source mentions that Kareena doesn't like the fact that Alia is being labelled as the new Kareena Kapoor given the fact that Bebo hasn't retired or called it quits! She feels that it's too early for her to hang up her boots and have someone new replace her. Buzz is that she's even mentioned this to her mentor and friend Karan Johar who launched Alia in Student of the Year.
Those who know Bebo will know how much she loves only person in the entire world – herself! So for her to publicly praise Alia who is not only younger to her but has also become the blue eyed girl of Dharma Productions, is quite a lot to handle in a short span.
We think that Kareena should feel on top of the world for having already become an icon in the industry and every new comer being compared or pitted against her. Only time will tell if Alia has the magic to fill Bebo's big shoes!