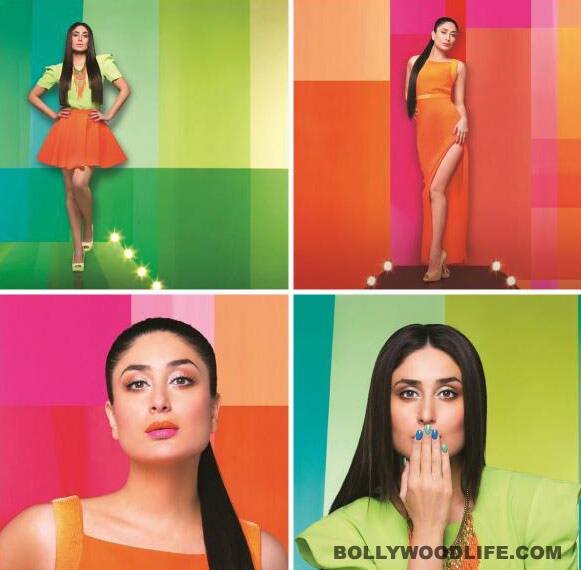 skip advertisement
Bebo looks like a bright li'l star in the pictures that she posed for to show off the Lakme Fashion Week Summer Resort Collection 2013
As brand ambassador of Lakme, Kareena Kapoor was seen wearing shades that are used in the cosmetic brand's Absolute range this season. Pop tints are truly the current trend, and representing that, Bebo shows off her newly vibrant avatar. Trust us, the colours are so amazing that you simply can't glide past them – it would be a style sin to do so!
Wearing refreshing summer colours, Kareena does it all funky – from wearing a bright orange skirt to showing off her leg in a thigh-high slit gown. We also like the way she is morphs all experimental in the shoot – it's like someone's playing around with colours on a canvas called 'Kareena Kapoor Khan'. And while we like the mint and blue shades frolicking like tiny tots on Bebo's beautifully filed nails, Kapoor's orange upper lip and the stark contrast created by the shocking pink hue on her lower lip makes for a refreshing style statement.
Well…. what can we say – time to go splash some colours around, we guess!