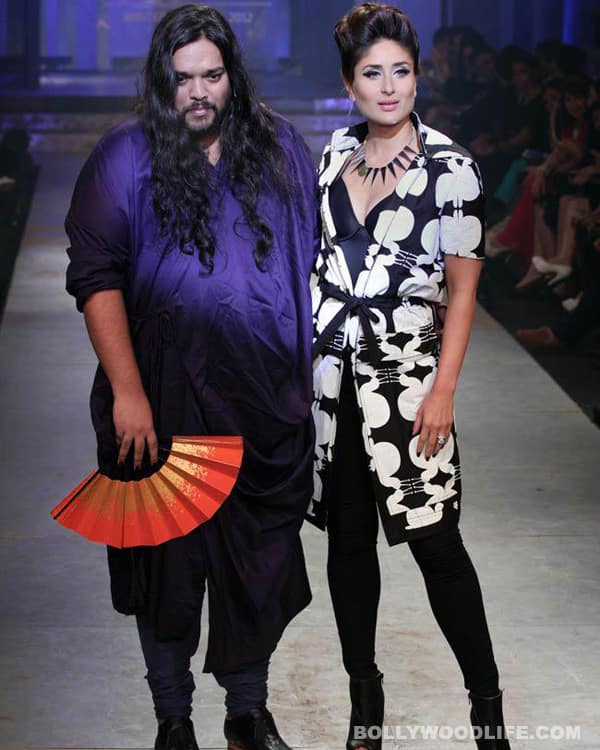 But remember how thanda the reception was to the super-glam star last time, when she wore clothes that did nothing to show off her beauty?
We just heard that ultra-glam B-town star Kareena Kapoor Khan will be the showstopper at Lakme Fashion Week Summer/Resort 2013. She will walk for the brand dressed by Namrata Joshipura, who says that the collection she will present is going to be western, contemporary, modern, with bright and happy resort colours in sheer fabric. The fashion gala starts March 22 and we are looking forward to some new and happening styles…or so we hope, after many seasons of the been there-done that stuff.
But as we thought of KKK in those gorgeous new-age fabrics in Namrata's fun designs, we suddenly wondered a little wonder – remember Kareena's last appearance at Lakme Fashion Week? She wore a deeply fringed shawl-like leather Pankaj and Nidhi creation in black, and then a black and white Kallol Dutta outfit that emphasised her cleavage and did very little for her own fabulous looks. Critics panned both styles, and no one was thrilled by the star in either. Pity. Will this rampwalk be better? Can't get worse, no!