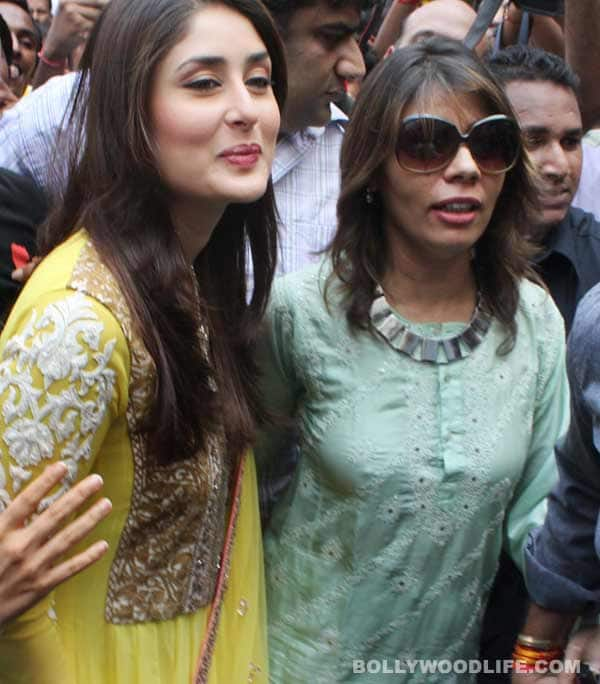 Heroine film promotions extend into Lord's domain as Kareena Kapoor lands up at Siddhivinayak to release the music of the film
We have all heard that actors turn up at popular religious places to seek divine intervention before their film release date, yet they mostly leave unscathed. Poor Kareena Kapoor however wasn't that lucky!
The actor reached the iconic Siddhivinayak temple in Mumbai yesterday to release the music of her film. Dressed all pretty and 'heroine-like' in a yellow salwar kameez, Kareena got mobbed as the crowds grew to an unmanageable size. Even the police and temple authorities could not control the mass of people – the media and the eager fans who came to catch a glimpse of the actor. Although Kareena was not manhandled, thanks to her security detail, she was jostled around and looked every bit irritated when she was photographed.
The idea was apparently the brainchild of director Madhur Bhandarkar who is an ardent devotee of Lord Ganesha and always makes it a point to go to Siddhivinayak before his film release. Madhur however didn't even get a chance to address the media due to the heavy crowds, while Kareena thanked all and sundry for coming and rushed away! We're not surprised that Kareena took the big risk since there's a lot riding on this film. And after receiving a lukewarm response to the film's promos, she definitely could do with some help from above!