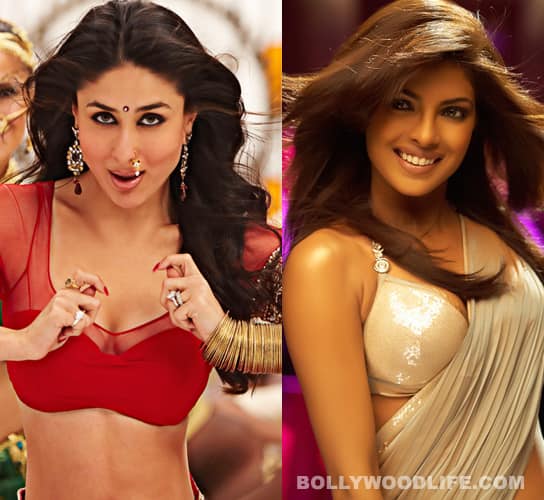 The two rival leading ladies have been roped in to surge the hot-o-meter at the first night shindig of 20:20 cricket tournament
At first superstar Salman Khan and the sexy Priyanka Chopra were the only two B-towners who were to add sizzle to the opening ceremony of Indian Premier League tournament, 2012. Now we hear the curvaceous Heroine Kareena Kapoor will also be shaking her booty at the opening night shindig. So now we have the Chammak Challo and Desi Girl who will perform on a medley of songs from their respective films. But if you look at the repertoire of films from their respective filmographs, Bebo seems to have better options for a rocking onstage performance than PC. Why, you ask? We think Kareena has more popular and typical Bollywood booty shaking numbers like Dil mera muft ka, Chammak challo, Mauja hi mauja, Bebo main bebo, It's rocking, as compared to PC's lukewarm and limited stock of dance songs like Gun gun guna, Darling darling and Desi girl.
Perhaps, one of the reasons is PC except in Shahrukh Khan's Billu has refrained from doing item songs, whereas Bebo is always ready to groove. So, don't you agree Bebo in all likelihood will steal PC's thunder at the big night? If not, do vote to tell us who will rock the show?