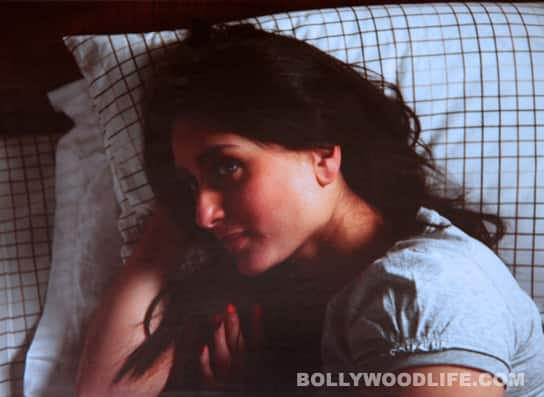 skip advertisement
Her latest co-star seems to have charmed his way to Kareena Kapoor's heart through his pictures….of her, of course!
Imran Khan's pictures of Kareena Kapoor from the sets of Ek Main Aur Ekk Tu have been doing the rounds of the media for quite a while now. Even then, an exhibition of the images has been organised at a suburban Mumbai multiplex for general public viewing, in what seemed as a desperate attempt to promote the film. Some pictures are wonderful, agreed. But the question is, has Imran actually shot them all? The actor confessed at the inauguration of the show that he had some help from a certain Amin Ahuja, the still photographer on the sets. Imran said, "Some of the photos were taken on an iPhone, while some were taken on SLR cameras. Our on-set photographer Amin Ahuja was helping me out on all this. So I can't take all the credit."
Fair enough. Whoever may have taken the pictures, Imran's leading lady Kareena looks very pleased with him. Although she thinks Imran is a better actor than photographer, she'd prefer him taking her pictures rather than her to-be-husband, Saif Ali Khan! We asked Bebo if Saif had ever captured her on camera on the sets (they co-star in Agent Vinod and have done Kurbaan, Tashan and Omkara together), and she exclaimed, "No! Imran is the best and only photographer. I think it's the first time ever one of my co-stars has clicked beautiful pictures of me. So, thank you, Imran!" Touching? There's more – she even wants to take lessons from Immy (on photography, of course!). Looks like this young Khan has charmed the lady, as was visible from their interaction at the do. We do hope it translates on to good onscreen chemistry! We will find out on this Friday, when Ek Main Aur Ekk Tu releases ahead of Valentine's Day. Watch this website for a review! Meanwhile, take a look at some of the pictures clicked by Imran and tell us if you like 'em!
Photos: Yogen Shah and Imran Khan