Kareena Kapoor sails the high seas!
Rachana Parekh
Last Updated: 10.05 PM IST 09.05.2012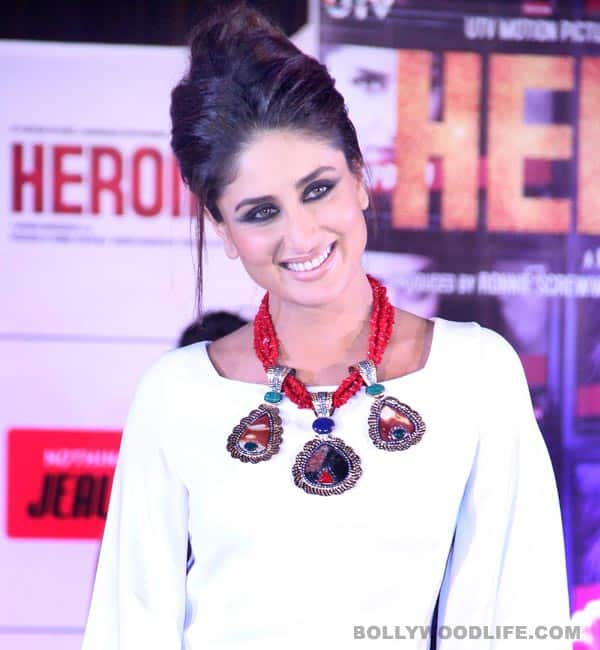 Yogen Shah
Sign up for the BL newsletter!
We don't mean figuratively speaking, but quite literally
Reigning queen Kareena Kapoor has every reason to be high, professionally and personally. Work-wise she's got a power-packed role in Heroine - whether the film will work or not at the box office is a different matter – and in her personal world she will finally become Saif Ali Khan's begum before the end of 2012. At least, that's what we understand from several clues that we are given as regards the long-pending Saifeena wedding.
But recently the Heroine hottie was in an Arab emirate to promote Madhur Bhandarkar's film in which she portrays a 'dream role'. Like the film's melodramatic plot, Bebo made a theatrical entry at the do held on one of the popular sandy beaches in Dubai. The glam diva flew in on a sea-plane, then took a motorboat to reach the location and sashayed along the red carpet on the shore.
But the razzmatazz event didn't end there. After the ramp walk, Bebo boarded a fancy, air-conditioned boat for a tête-à-tête with Dubai's media folk. Isn't it quite an extravagant affair for a Bollywood film?
We hope the piles of bills spent on film's marketing and promotions pay off, 'coz wethinks that only Kareena's charm and a miracle can float this ship called Heroine!
First Published: 6.00 PM IST 09.05.2012