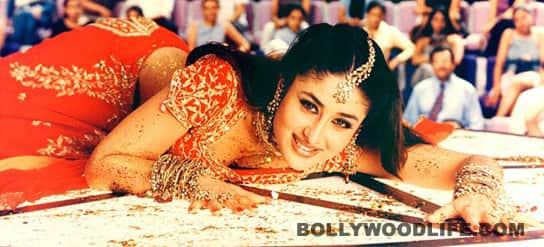 Lengthy Hindi movie titles somehow lose their punch when translated into English
Bollywood has never shied away from giving lengthy names to its movies. You can guess the entire story from the movie title! Take Dilwale Dulhania Le Jayenge, for instance. You know it's a romance, with some kind of opposition and there's going to be a happy ending. Or Qayamat Se Qayamat Tak. You know it's going to be a tragedy about doomed characters, perhaps about how one tragic occurrence results in another. But what if Mansoor Khan had named his movie From Tragedy to Tragedy? Much more straightforward, isn't it? And loses all the mystery and sense of gloom pervading the Hindi title. The long titles do indeed lose a lot in translation; while some are hilarious others are just plain sad. We bring you our faves:
Main Tulsi Tere Aangan Ki
I am the Holy Basil of Your Courtyard
Ram Teri Ganga Maili
Ram Your Ganga is Dirty
Har Dil Jo Pyaar Karega
Every Heart That Will Love
Kyunki… Main Jhooth Nahin Bolta
Because… I Don't Tell Lies
Hamara Dil Aapke Paas Hai
Our Heart is Near You
Kabhi Alvida Na Kehna
Sometimes Goodbye Don't Say
Ajab Prem Ki Ghazab Kahani
Strange Love's Weird Story
Main Prem Ki Diwani Hoon
I Am Crazy of Love
Albert Pinto Ko Gussa Kyun Aata Hai?
Why Does Anger Come for Albert Pinto?
ALSO READ: Madhuri Dixit: On me who has put this green colour?
Ram Gopal Varma says: It is Necessary to be Scared
Salman Khan in Dabangg: I will make many holes in your body
Rajinikanth said: The time for me to come has come, the time for you to go has come
Govinda: You felt chilli when I twirled the girl, what can I do?
Vidya Balan says: Once seen Kolkata then other world is useless
What would 'Mission Impossible' be in Bhojpuri?