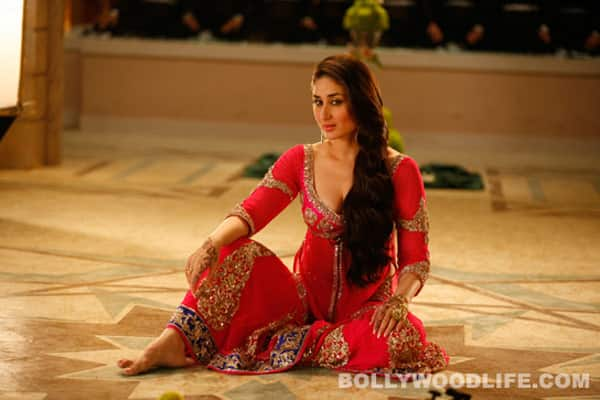 The 'Chammak challo' babe seems to be in a generous mood; she will be seen doing small parts in her friends' films…all for love and friendship
Kareena Kapoor's last outing on the big-screen in Saif Ali Khan's Agent Vinod received mixed responses, but the film did manage to make a mark at the BO. As we eagerly await seeing her again on celluloid, we found out that she will be doing cameos in the Akshay Kumar-Sonakshi Sinha-starrer Rowdy Rathore and the Salman Khan-Sonakshi Sinha-starrer Dabangg 2. Apparently she will appear in these movies for her friends, Sabina Khan and Salman Khan. We know that Salman and Bebo are jigri dost and that Sabina has been KK's buddy and occasional-designer for many years now, so the bonds that our star is honouring are not new.
Her last cameo in a film was in Zoya Akhtar's debut Luck By Chance, where she played herself – and boy, did she crack us up! We are not sure if her red-carpet walk in Shahrukh Khan's Om Shanti Om counts as a cameo, but even there she was impressive. Probably one of the busiest actors in B-town, Bebo has many big budget films in her kitty. For now we hear she is busy with her ambitious, woman-centric film Heroine. We hear that Kareena will pull off a Vidya Balan with her power-packed role, as Heroine doesn't have any Khan support to boast of. But we wonder how the hone-wali-Begum managed to sneak in those cameos with her hectic schedule.
So much for friendship! We also found out that Sallu will show his gratitude towards Bebo for doing Dabangg 2 by giving her a brand new BMW. Now that is some real large-heartedness! We are looking forward to both Rowdy Rathore and Dabangg 2. Are you?
ALSO READ: Is Kareena Kapoor the highest paid female endorser in B-town?