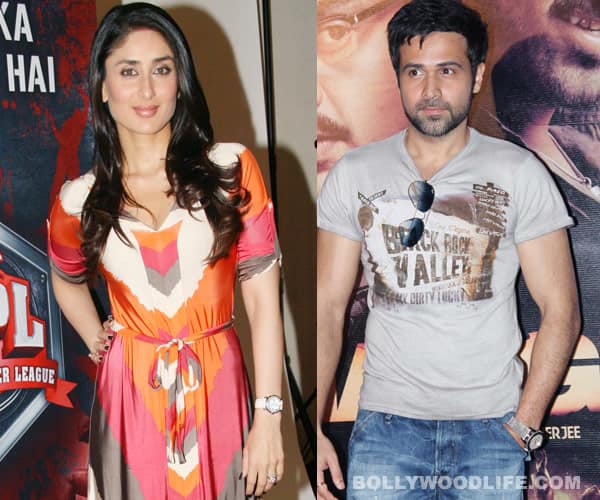 Maybe Bebo wasn't cool with the idea of sharing screen space with the serial kisser, but we think the Jannat 2 actor shouldn't lose hope. His good run has just kicked off
Karan Johar and Ekta Kapoor's dream to bring together the glam diva Kareena Kapoor and hero of the masses Emraan Hashmi in a thriller to be directed by a newbie will no longer come true. Bebo did confirm that she isn't doing her friends' co-production, but did not put a finger on the problem she had with the project. Maybe it was to do the pairing with Emmie or maybe not. However, one of the reasons we have been hearing from insiders is that the Heroine lady wasn't swayed away by the story and would rather prefer Karan Johar's staple style of films – the candy floss story weaved in a larger than life scale.
Whatever is the reason, we are sure the latest development is a disappointment, particularly for Emraan, but he shouldn't really take it to heart. 'Coz for an actor who began his career with newcomers like Geeta Basra, Sonal Chauhan, Tanushree Dutta and others, it's good to know that Bebo was even being considered for a project opposite him. Don't you agree? We think, apart from the unexpected box-office success of The Dirty Picture, the steady collections of Emraan's film at the box-office and his unfailing performance in them are responsible for the big fishes opening up their golden gates for the Jannat 2 actor.
And like Bipasha Basu, who had apparently turned down a film with Emraan in the past but is now paired opposite him Raaz 3, Bebo too may turn back and retrace her steps in the future. Coz a Friday is all it takes to change fates in B-town!