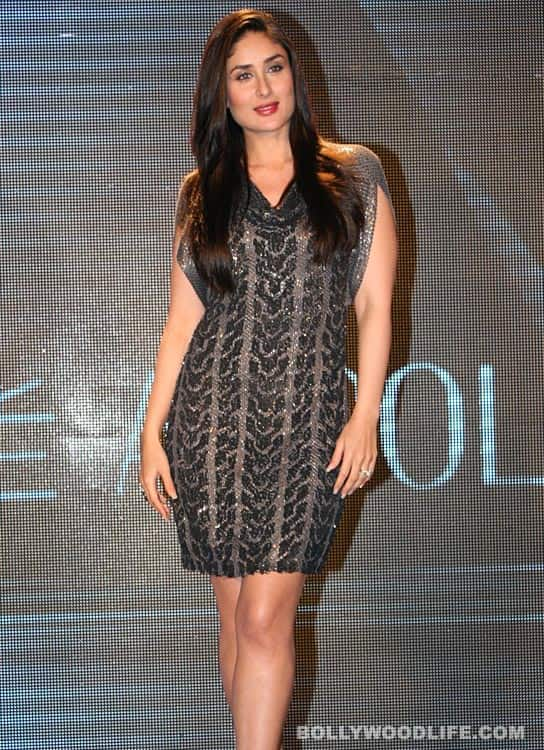 The Bodyguard actor says that she aspires to be like Hollywood's Meryl Streep and do some power-packed roles. And we say it's about time she realised that acting is more than the 'size zero' figure and designer labels
Before joining the rat race (read competition for the top heroine slot) the gorgeous Kareena Kapoor dared to do roles that most leading and conventional wouldn't dare to attempt. Dev, Chameli, Omkara and Yuva proved that the stunner could create magic even without the fancy make-up and designer dresses. But in the last few years, particularly after the success of Jab We Met, the Kapoor babe has been playing safe. She co-starred some of the leading names in blockbuster films (Ajay Devgn for Golmaal, Akshay Kumar for Kambakkht Ishq, Aamir Khan for 3 Idiots', Salman Khan for Bodyguard), perhaps to retain her top position. While she was right as it did hike her market value, her acting prowess got lost in those big box-office numbers. Kareena got more absorbed in her appearances than the role! We have been feeling this for a while now and thankfully it seems Bebo has realised it too. In a recent interview, the Bodyguard actor said that she can never give up films and will continue working even after tying the knot with Saif Ali Khan. Further she added, "I want to go the Meryl Streep way from next year. I'd like to some heavy duty performance oriented films." Kareena said that she was keen to do films like Merly Streep's The Devil Wear Prada, Bridges of Madison Country and Mama Mia. And we say thank god for small mercies! At last it seems Kareena's spunk is making a comeback to shut up the naysayers. All we can say is that the Priyankas, Katrinas and Deepikas please watch out, 'coz the real Kareena Kapoor is back.
Click to read Is Kareena Kapoor worth the big money she is being paid?