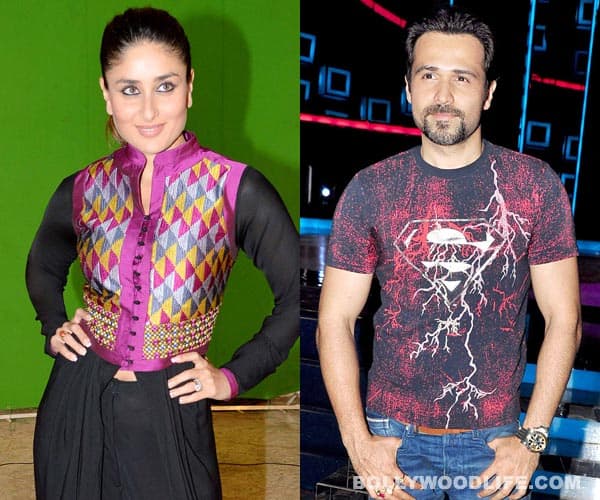 Apparently, Emmi considers smooching as a lucky charm for his films, but Bebo has said a point blank 'NO' to him
Kareena Kapoor and serial-kisser Emraan Hashmi will come together for the first time in Ekta Kapoor's next, Badtameez Dil. Emmi, who feels that kissing scenes are the lucky factor (or you could say, the selling factor) for his films, requested Ekta to incorporate such a scene in his next with Bebo. Ekta, superstitious that she is, happily obliged. However, when she approached Kareena for the kissing scene, the Heroine actor simply refused the offer. Poor Emmi!
It's true that most of Emraan's films have become hits only when he's locked lips with the leading lady. The actor wasn't seen kissing his female co-stars in Shanghai, Ek Thi Daayan and Ghanchakkar and well, we know the outcome. So now, Emmi will have to keep his fingers crossed till Badtameez Dil hits the theatres!
Earlier, there were speculations that Bebo had given a go-ahead to love making scenes with Emraan in Badtameez Dil. So, we wonder if she's backing out or we'll still get to see intimate scenes between Emmi-Bebo, minus the smooching… We will have to patiently wait and watch!