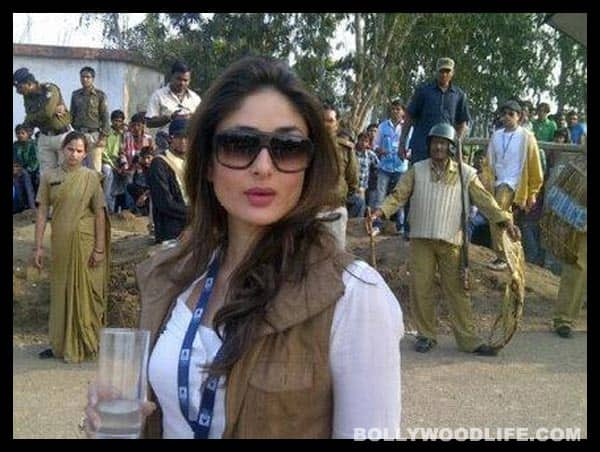 Here's a sneak peek at how Bebo looked during the filming of Prakash Jha's movie. But what all could this image be revealing? We try to find out!
People say that Kareena Kapoor has started looking like a begum after 'Khan' got attached to her name. And perhaps they are right. This image from the sets of Prakash Jha's Satyagraha displays a regal aura around this glamorous lady. Is this the 'Saif Ali Khan effect'? We would like to think so!
What's more, we know that Bebo is playing the role of a television journalist in the movie and she totally looks the part with an identity card (probably with PRESS written all over it) around her neck. Also, we can't help but notice the glass Kareena's holding in her hand. What does it contain? Looks like nimbu pani, no? And maybe that's Bebo's khoobsurti ka raaz. Wink, wink. Care to share the secret with us, babe?