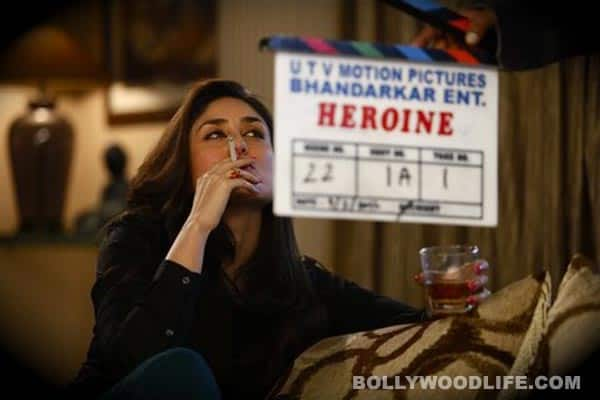 Madhur Bhandarkar is all set to get yet another controversial movie on the big screen, or so suggests the certificate from the Censor Board
But that's what we expected, right? 'Coz when Madhur Bhandarkar makes a movie on an issue that has even a teeny-weeny hint of reality clinging to it, it's a known fact that the story will deal with the dark side of whatever the subject may be. And this is indeed the case with the upcoming Kareena Kapoor-Arjun Rampal starrer, Heroine.
Why, when the news and pics of Heroine were being splashed around, we found out that the movie features a stylish Kareena smoking a ciggy and walking around with a baby bump. And that, my friends, was a clear indication that this one contained controversial content, going by the standards of our dear Censor Board. And we guess Madhur expected it too. "Got an 'A' certificate from the Censor Board. Countdown begins for the launch of the poster and promo of Heroine," the filmmaker said coolly in an interview.
But it makes us wonder – will Heroine follow in the footsteps of The Dirty Picture when its television debut comes up for consideration? And if so, will any cuts or restrictions be okay with the now-cool Mr Bhandarkar? We can't wait to find out.