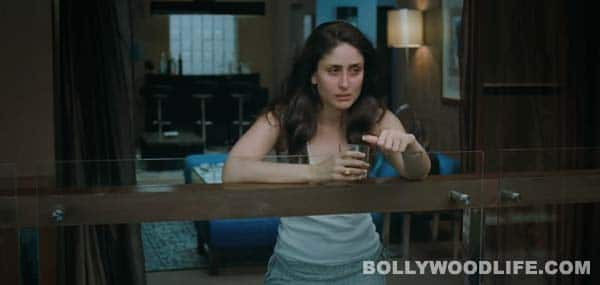 After the 'raunchy' item number that wasn't anywhere near as raunchy or revealing as it was pronounced to be, director Madhur Bhandarkar has come out with a new song for his latest film, Heroine.
The song Saaiyaan shows a sexy, voluptuous Kareena doing a desi-ballet number à la Natalie Portman in Black Swan! This one is a soulful ballad and comes as a welcome change from the noisy dance number with which the film was introduced. In the video, Kareena's character is seen in a pensive mode as she examines the dark side of celebrity. The actor is also seen canoodling and cozying up to Arjun Rampal, and then to Randeep Hooda, and she looks the hottest she has so far in her career!
Composed by Salim-Sulaiman, the song has strong Sufi influences and is a gut-wrenching take on heartbreak that Kareena's character goes through in the movie. Rendered by Rahat Fateh Ali Khan in his trademark nasal twang and penned by Amitabh Bhattacharya of Emotional Atyachar fame, Saaiyaan also introduces new characters, namely Randeep Hooda and Shahana Goswami.
[jwplayer mediaid="137850″]