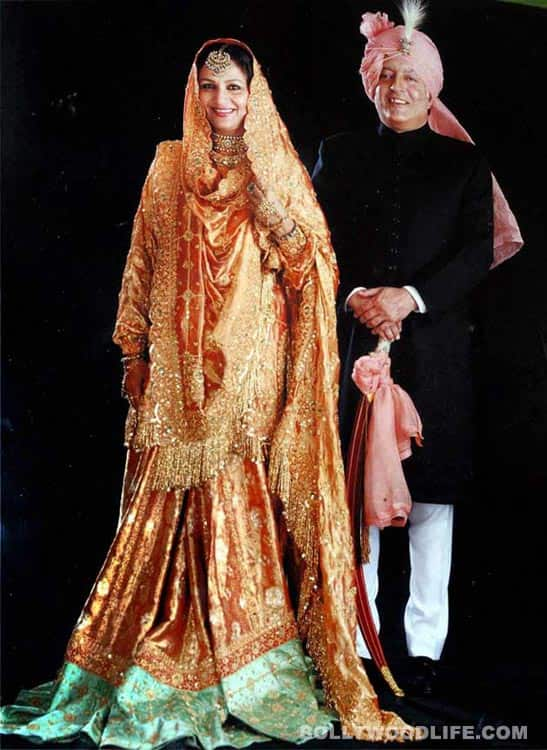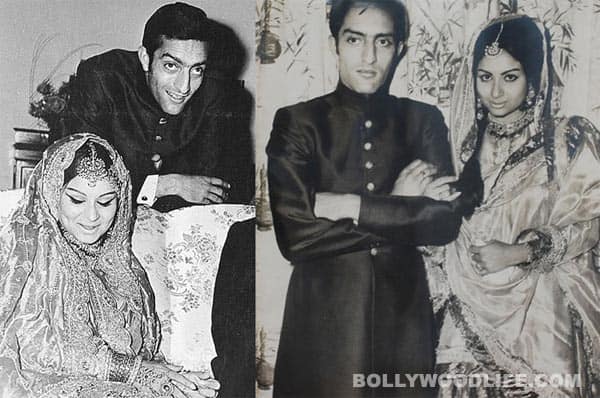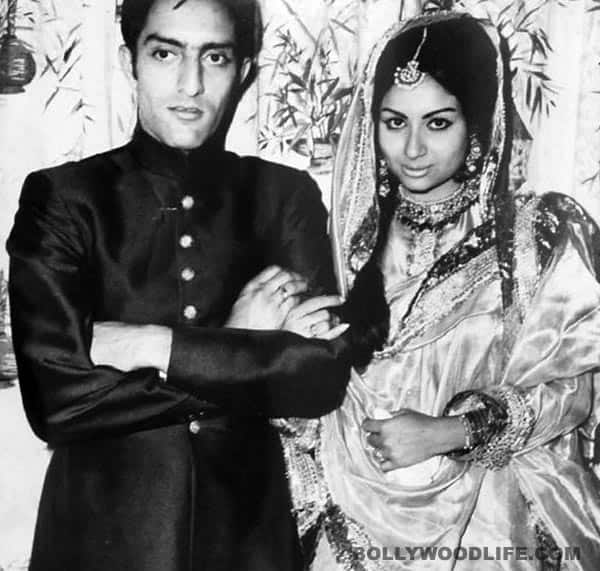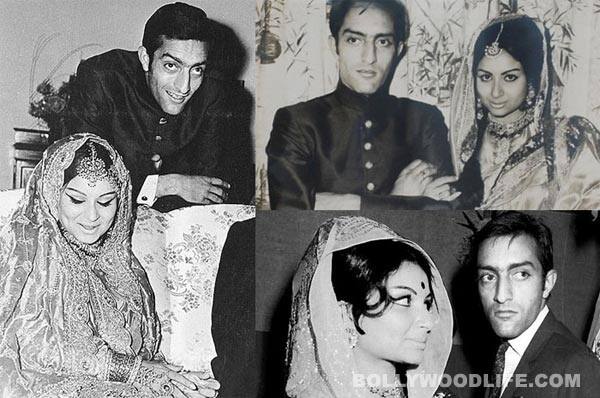 Bebo's bridal ensemble is reportedly going to be what to-be-mom-in-law Sharmila Tagore wore during her own wedding. Well, if that's the actual plan, we think Kareena's wedding will be supremely ethnic and elegant
We found a few photos of the gorgeous Sharmila Tagore blushing like never before. The veteran actor wore a Farshi pajama on her wedding day and she looked absolutely gorgeous in it. Although the scalloped hem, the puffy full sleeves and the gold tassels attached to the dupatta are very old-school, we think there couldn't be a better design that represents heritage and royalty in such a magnificent way. Tagore makes sure she displays the outfit with a begum-like-attitude, all geared up to set foot in the lavish nawabi palace.
The texture of the silk and the heavy zari work blow our minds away. The detailing of the outfit is intricate, elaborate, regal. Rumours suggest that Tagore will hand this dazzling ensemble to bahu Kareena, following the tradition of the Nawabs that has been in practice for ages now. We wonder if Bebo can carry the ensemble the same way as Sharmila did. It shouldn't be that difficult – all she needs to do is strut around with her nose in the air and bask in all the attention, what do you think?