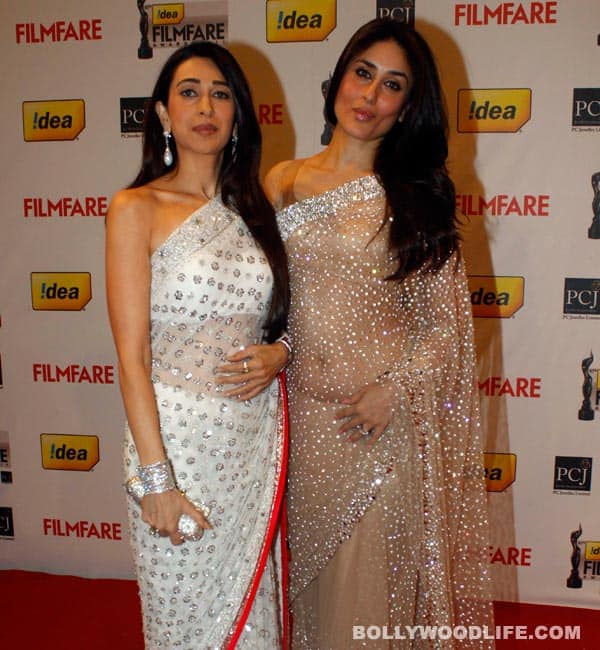 But refuses to put a date on the much-hyped wedding ceremony!
Kareena Kapoor fans can relax for now, as they're not the only ones eagerly awaiting the pretty actor's marriage to Saif Ali Khan. Even sis Karisma Kapoor can hardly wait to see Bebo tie the knot. In a recent interview, the actor remarked that she is excited about her sister's wedding! Sources close to the Kapoor and Khan families have said that the much-hyped wedding will take place at the end of the year. But there has been no confirmation from either party. So when Karisma made an appearance at a promotional event recently, she was hounded with queries about the impending ceremony.
Karisma, who failed to revive her career with her recent damp squib of a comeback film, beamed when quizzed about her sisters' marriage plans. She said that she was eagerly waiting to see her sis dressed up as a dulhan.  She also remarked about Kareena's soaring film career and said that Madhur Bhandarkar's Heroine would be a milestone in her acting career. But when it came to confirming the dates, the actor flatly refused.
In fact, in an interview to a daily recently, the actor quite bluntly said that the media should question Kareena and Saif about it and not her! What to do Karisma? With the couple suddenly becoming elusive and secretive, we have no choice but to get hold of you!